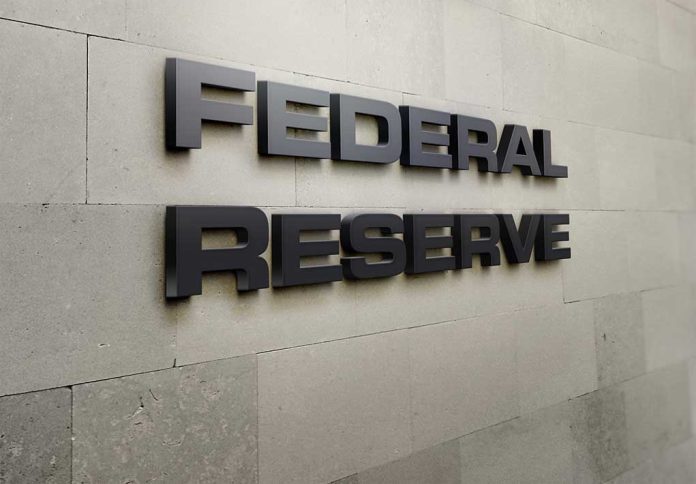 (RepublicanPress.org) – The federal funds rate is the interest percentage determined by the Federal Open Market Committee (FOMC) which determines the rate banks charge for lending money to each other. That rate drives many other interest rates in the market, like those accompanying mortgages, personal loans, and credit cards. This year, the committee has been raising the fed rate to quell rising inflation.
On December 14, the Federal Reserve announced it would raise the interest rate again, only this time the hike would only be 0.5% instead of the consecutive 0.75% hikes seen recently. That increase brought the annual percentage rate to 4.5% — a stark change from the 0.125% experienced from March 2020 through March 2022.
Fed slows down rate hikes amid early signs of inflation easing https://t.co/bpPdIdleft pic.twitter.com/PmQWpjQ2uX

— The Hill (@thehill) December 14, 2022
Fed Chairman Jerome Powell made the announcement, making it clear that just because the rate is only going up by half a percent doesn't mean the group intends to be less aggressive in tackling inflation. The CPI report released on December 13 showed inflation slowing down in November, as the annualized rate was 7.1% — down from 7.7% the previous month.
Amid continued interest rate increases, there's been substantial buzz about the possibility of a recession. For instance, Wharton professor Jeremy Siegel spoke with CNBC on December 16 and said he believes continued hikes in the coming year will "guarantee" a recession.
Despite this, Powell has his sights on bringing inflation down to 2%, which means more rate hikes are likely in the future. With the Fed's trajectory, the chairman is confident he can help accomplish that goal.
Copyright 2022, RepublicanPress.org