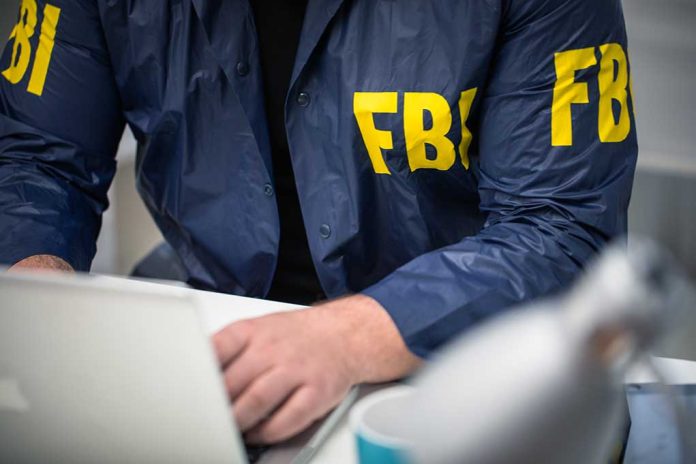 (RepublicanPress.org) – The FBI added Mexican cartel leader named José Rodolfo Villareal-Hernandez to its list of the Ten Most Wanted Fugitives for his role in the 2018 murder of a Texas man. In addition, a reward of up to $1 million was provided by the State Department's Transnational Organized Crime Rewards Program for information leading directly to Villareal-Hernandez's arrest.
Recently, the wanted man was recently arrested in Mexico.
On January 8, the Prosecutor General's Office of Mexico (Fiscalía General de la República) issued a press release announcing Villareal-Hernandez's arrest. The notice stated they took the fugitive into custody under a US-based arrest warrant for interstate stalking and conspiracy to commit murder-for-hire. The press release also advised that US authorities had 60 days to request Villareal-Hernandez's extradition.
Elements of Mexico's Criminal Investigation Agency, the Federal Ministerial Police, and INTERPOL's National Central Bureau coordinated the arrest with the Mexican Secretary of the Navy, the National Anti-Kidnapping Coordination Office, and the State Investigative Agency for Nuevo León, Mexico.
The FBI issued a statement the following day confirming the fugitive's arrest by Mexican authorities. Acting Special Agent in Charge (SAC) James Dwyer of the FBI's Dallas Field Office noted that Villarreal-Hernandez's arrest marked the "next step in achieving justice for the victim's family."
Acting SAC Dwyer shared his gratitude Mexican officials for facilitating the arrest. He also thanked the FBI's Legal Attache in Mexico City, the Texas Department of Public Safety, the Justice Department's Office for International Affairs, and local Southlake law enforcement officials for assisting with the investigation.
The Background of the Case
The FBI issued a press release in October 2020 announcing Villareal-Hernandez's addition to the FBI's Ten Most Wanted Fugitives list. Nicknamed El Gato (the cat in English), he reportedly stalked 43-year-old Juan Jesus Guerrero Chapa in Southland, Texas, and arranged the victim's murder-for-hire. According to the FBI, a full-sized white Toyota SUV pulled up next to the Chapa's Land Rover as his wife loaded purchases in the car at a shopping center. He was reportedly sitting in the passenger seat at the time.
A gunman, later identified as Villareal-Hernandez, exited the SUV, approached the passenger side of the Range Rover, and shot the Chapa several times. Officials later pronounced his death at a nearby hospital. The FBI issued an arrest warrant for Villareal-Hernandez in 2018.
It's not unusual for Mexican authorities to aid in the capture of fugitives from the US. For instance, Mexican authorities arrested former Anaheim, California, resident Pedro Fabian Rodriguez in July 2022 for the 2012 attempted murder of the mother of his children, according to an FBI press release. Likewise, Mexico extradited Manuel Gortari-Redondo, 45, to the US in late November 2022 for his alleged involvement in a criminal drug enterprise operating out of Tucson, Arizona.
Copyright 2023, RepublicanPress.org