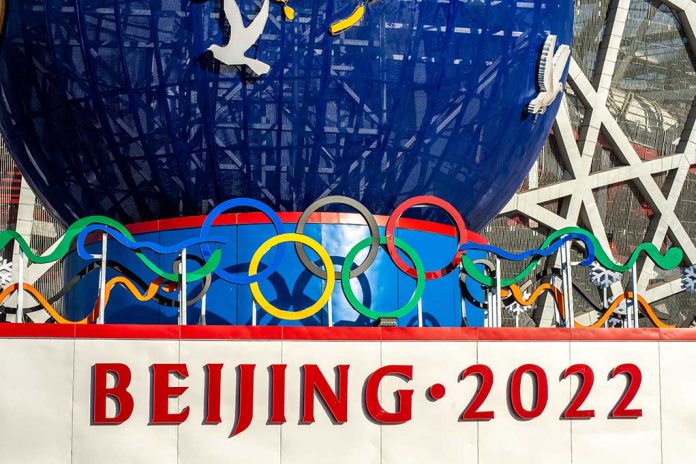 (RepublicanPress.org) – Senator Marco Rubio (R-FL) co-sponsored the Secure Equipment Act in May 2021 to protect Americans at home from exploits launched by Chinese telecommunications companies. President Joe Biden signed the bill into law a few months later. Unfortunately, the measure won't protect US athletes while competing in the 2022 Beijing Winter Olympics and Paralympics.
On January 31, the FBI issued a Private Industry Notification (PIN) discussing the potential for malicious cyber activities aimed at disrupting the upcoming Olympics games. The PIN warned of possible denial of service attacks, data theft, disinformation campaigns, and other similar attacks.
The notification cautioned US Olympic athletes of possible threats associated with mobile apps, particularly ones released by untrusted developers. The PIN also warned that the download and use of apps while in China "could increase the opportunity" for cybercriminals to access and steal personal information for devices or install malware, trackers, or other malicious tools.
.@CISAgov urges all travelers to the 2022 Beijing Winter Olympics and Paralympics to review the latest @FBI Private Industry Notification and apply the recommendations to avoid potential malicious cyber activity. https://t.co/yOAOfjSWLm. #Cybersecurity #InfoSec

— US-CERT (@USCERT_gov) February 1, 2022
For those reasons, the FBI urged all Olympic participants to leave their cell phones at home and use disposable phones — aka burner phones — while attending the Olympics. The PIN noted that several other Western countries issued similar warnings to their Olympic athletes and participants.
The FBI didn't discuss any known active risks, but the warning is alarming. Hopefully, all US Olympic Team members will heed it and take appropriate precautions.
Copyright 2022, RepublicanPress.org