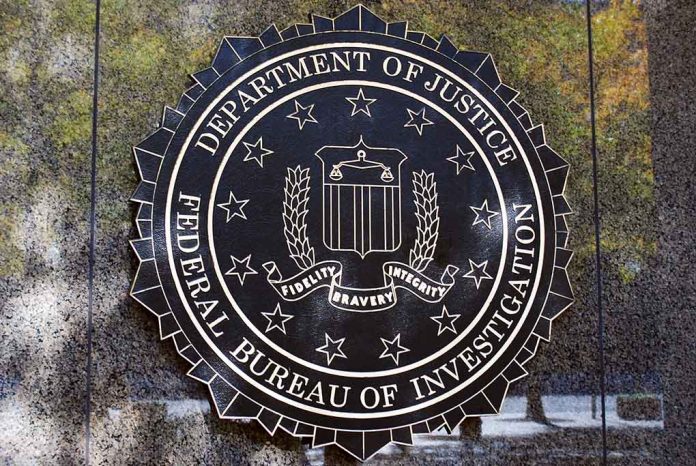 (RepublicanPress.org) – World War II's conclusion spurred leaders around the globe to gather together and establish some rules for war — the Geneva Conventions. Roughly 50 years later, the Rome Statute established the International Criminal Court (ICC) to investigate and prosecute individuals who commit crimes against humanity, genocide, war crimes, and any crimes of aggression. On March 17, the ICC issued an arrest warrant for Russian President Vladimir Putin and Children's Rights Commissioner Maria Alekseyevna Lvova-Belova for allegedly violating some of those rules of war.
On April 25, Reuters reported that the FBI and other American companies are working with Ukraine to collect evidence of apparent Russian war crimes perpetrated on Ukrainian soil. The outlet said FBI Special Agent Alex Kobzanets confirmed authorities in Ukraine were gathering digital information from towns in the nation heavily affected by the war — with the bureau's help. He said the FBI has experience collecting, analyzing, and working through such data.
FBI working with US companies to collect war crime evidence in Ukraine https://t.co/BDciiQFVxx pic.twitter.com/wxESuAkDs5

— New York Post (@nypost) April 26, 2023
Kobzanets explained to an audience at the RSA cybersecurity conference in San Francisco that the collaborative work includes collecting DNA samples, analyzing body parts, and investigating cellphone information. He said the "next step" is for the investigators to work with US service providers to gather as much information as possible. Kobzanets said the FBI has been helping Ukraine identify Russian spies and collaborators for the past 18 months.
The agent was one of many attending the annual RSA conference in California, which brings together tens of thousands of people who speak and learn about the latest in cybersecurity. This year, Forbes reported about 50,000 people were expected to attend. Big themes at the 2023 conference included application programming interface (API) security, cloud security, and extended detection and responses (XDR) — scanning for viruses and harmful cyber activity.
The New York Post reported that the head of the Department of Cyber Information Security within the Secret Service for Ukraine, Illia Vitiuk, said cyberattacks from Russia against Ukraine have been exceptionally high over the last few months. However, he said the current case concerning "cyber war crimes is something new."
Copyright 2023, RepublicanPress.org