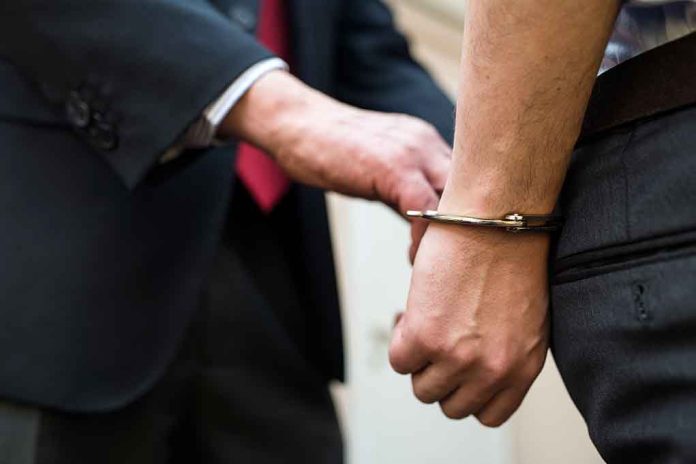 FBI Arrests 2 after Attack on Federal Officer
(RepublicanPress.org) – Customs and Border Protection agents put their lives on the line every day to protect the perimeter of the United States against threats. They also process a tremendous number of migrants and asylum seekers looking to America for a better life. However, an agent was recently attacked while doing their job.
On November 8, the FBI reported agents arrested two "illegal immigrants from Venezuela" for striking a CBP officer near a park in El Paso, Texas. Kevin Escalona Gonzalez and Yuleixy Mata Fuentes are the individuals accused of assaulting the federal worker.
Border Patrol agent assaulted by migrants crossing border into Texas https://t.co/xoVvSKPrRG pic.twitter.com/J11n2CaOG0

— New York Post (@nypost) November 9, 2022
The incident occurred on October 31 after the CBP agent learned of a group of "undocumented non-citizens" who entered the US across the southern border. The agent followed the group into a residential neighborhood when they all scattered, leaving only Gonzalez and Fuentes in proximity. The pair allegedly resisted apprehension, a fight started, and the officer was "pushed, dragged, and punched" by the defendants. Fortunately, the agent didn't suffer serious injuries and was able to eventually apprehend the suspects.
Although the FBI wanted to make it clear that the perpetrators are innocent until proven guilty, the agency's El Paso Special Agent in Charge Jeffrey Downey said violence against CBP agents "will not be tolerated."
Copyright 2022, RepublicanPress.org