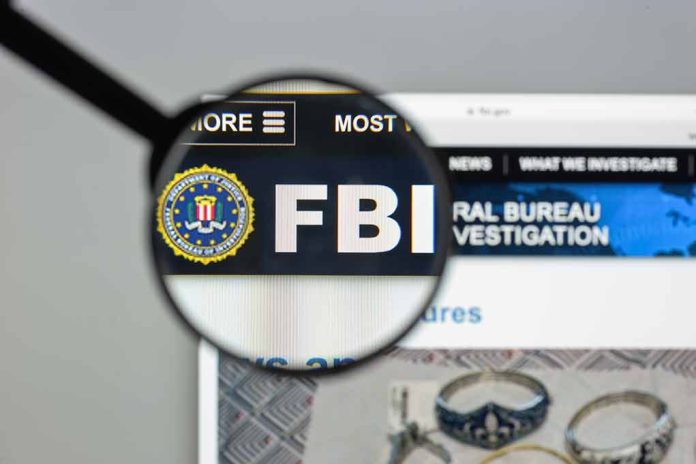 (RepublicanPress.org) – In March 2021, the FBI, Drug Enforcement Agency (DEA), and the US Postal Inspection Service (USPIS) raided US Private Vaults in Beverly Hills, California. Authorities suspected the business was a front for a money laundering and drug trafficking business, so they entered the establishment with a search warrant, opened the 800 safety deposit boxes located inside, and seized more than $85 million in valuables, including cash, jewelry, and precious metals. Ever since the incident, some of the customers have been trying to get their property back.
On September 24, Fox News reported that two people who went to court to force the FBI to return their belongings now have some serious questions about what happened to their items. Attorney Joe Gay, who represents the organization that filed one of the lawsuits against the bureau, said he doesn't know what happened to the property. Both parties assured their items were in the safety deposit box before the FBI seized them. Jeni Pearson, one of the people missing property, believes that police either "took it or lost it."
FBI sued after allegedly losing hundreds of thousands in rare coins during raid https://t.co/cirF4gGo5j pic.twitter.com/7ddq6HPDSS

— New York Post (@nypost) September 25, 2023
The other person claiming foul play is Don Mellein, who had cash and gold coins in his safety deposit box. The money and precious metals were from the sale of his and his wife's home in Malibu. The gold coins alone are reportedly worth hundreds of thousands of dollars.
Both Pearson and Mellein reportedly received letters after the raid stating the FBI wanted to keep their property by civil forfeiture. Pearsons contacted the Institute of Justice for help to reclaim her items, and Mellein hired an attorney at his own cost to get his property returned.
Even though they won their cases, when they went to pick up their things, some of the items were missing. According to them, the FBI didn't properly record the raid, making proof of what was in the box and what they seized difficult to determine. Now Mellein said he has to sue them again. They both say they feel deceived by the police.
Copyright 2023, RepublicanPress.org