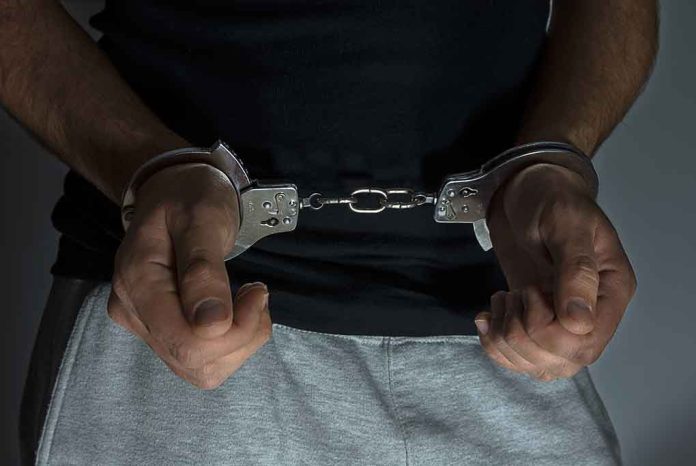 (RepublicanPress.org) – On November 18, 2021, 7-year-old Harmony Montgomery's biological mother, Crystal Sorey, reported her missing to the Manchester, New Hampshire, police department. Officers subsequently launched an investigation into her disappearance on December 27 after the New Hampshire Division of Children, Youth, and Families advised them it could not locate the missing girl.
Several family members, including Sorey and her uncle, Kevin Montgomery, say that it has been more than two years since they saw the partially blind girl.
Events Quickly Unfold
On Monday, January 5, 2022, the New Hampshire Attorney General John Formella, Hillsborough County prosecutor John Coughlin, and Manchester Police Chief Allen Aldenberg announced the arrest of Harmony's biological father, 31-year-old Adam Montgomery.
According to the notice, law enforcement officials arrested Adama on multiple warrants, including one count of felony assault for a 2019 incident involving Harmony, two counts of child endangerment, and one count of interference with custody.
Then, on January 6, the New Hampshire Attorney General's Office announced the arrest of Harmony's stepmother, 31-year-old Kayla Montgomery. She faces one count of felony welfare fraud for allegedly obtaining food stamp benefits on Harmony's behalf although the child no longer resided with her and her husband, Adam Montgomery.
Relative Speaks Out About Recent Events
On January 6, Harmony's great uncle, Kevin Montgomery, spoke to The Daily Beast about Harmony's disappearance and recent events in the investigation.
He angrily told the website that law enforcement officials acted "two years too late." He questioned why they waited so long to file charges against Harmony's father for the 2019 assault on his niece. That incident reportedly left her with a black eye.
According to Kevin, he first reported Adam to the New Hampshire Division for Children, Youth, and Families in July 2019. However, he related that no one took him seriously at the time. "It's infuriating," he said, adding, "I'm [expletive] frustrated."
Documents Back-Up Kevin Montgomery's Remarks
An affidavit accompanying Adam Montgomery's arrest warrant confirmed the substance of Kevin's claims. It detailed his report to New Hampshire child welfare officials concerning Harmony's black eye.
Likewise, prosecutors alleged in charging documents that Adam admitted to Kevin that he assaulted Harmony, inflicting the black eye on her shortly after obtaining legal custody of the then-five-year-old. Adam claimed he attacked her when her younger brother started crying. According to him, he put her in charge of the infant.
Law enforcement officials aided by New Hampshire Justice Department officials have been unable to locate Harmony so far. However, they say they will continue the search.
Copyright 2022, RepublicanPress.org