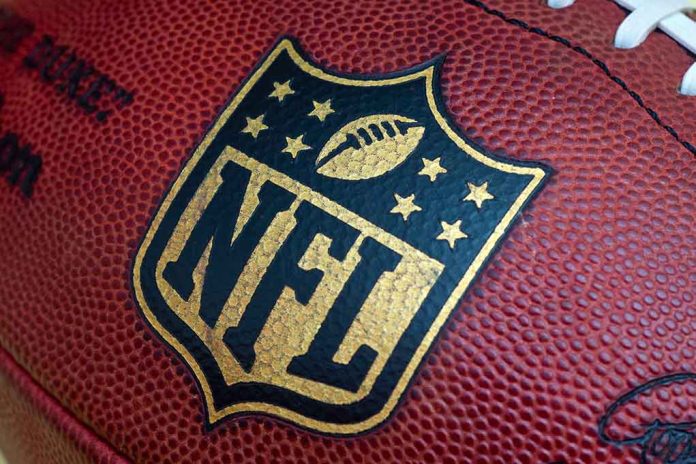 (RepublicanPress.org) – Born in 1988 in Illinois, Sergio Brown grew up to become a professional football player in the NFL. The athlete played as a safety for the Buffalo Bills, New England Patriots, Jacksonville Jaguars, and Indianapolis Colts between 2010 and 2017. While out of the limelight for several years, Brown's name recently surfaced in the news and the report wasn't good.
On September 16, WGN9 in Chicago reported that police were investigating the homicide death of 73-year-old Myrtle Brown — the former football player's mother. At the time, her son was nowhere to be found. The woman died from several injuries the Cook County Medical Examiner's Office attributed to assault. Ms. Brown's family, concerned for her well-being, went to her house and discovered her body by the creek behind her home.
Missing ex-NFL player Sergio Brown appears to surface in Mexico with bizarre rant https://t.co/U1v2ntNMvv pic.twitter.com/wsHq09mjx7

— New York Post (@nypost) September 19, 2023
Myrtle Brown's sister, Sheila Simmons, said she received a phone call in the middle of the night telling her that her sister and nephew were missing. She didn't specify who made the call but said people had been trying to get ahold of Myrtle for days with no luck. Ms. Simmons confirmed that it wasn't like her sister not to respond to calls or texts.
After the NFL player seemed to disappear, The Chicago Tribune noted that his brother, Nick Brown, posted on social media to encourage Sergio Brown to come home. Mr. Brown's message to his brother was that of love. He also included some touching information about his mother, including how "strong, caring…[and] funny" she was. Nick Brown said their last talk was uplifting, and she told him, "Tough times don't last."
However, on September 19, Sergio Brown appeared to resurface in a video posted on Instagram from Mexico. In the video, he claimed he thought his mother had been on vacation and accused the police and the FBI of kidnapping him.
Police have not revealed whether or not the former athlete was a person of interest in the case.
Copyright 2023, RepublicanPress.org