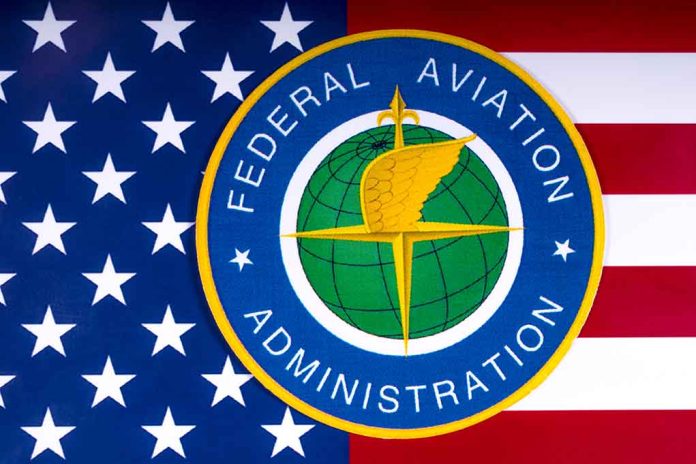 (RepublicanPress.org) – On January 11, the Federal Aviation Administration's (FAA) Air Traffic Control System Command Center sent out a message that the Notice to Air Missions (NOTAM) system was offline. With the communication system down, the FAA had no choice but to ground all domestic flight departures. The incident caused thousands of flight delays across the country. Initially, the federal agency suspected a damaged database file was to blame, but further investigation revealed the real culprit.
On January 19, the FAA reported human error was the reason NOTAM went down the previous week. A contractor trying to sync up the primary and backup databases deleted essential files by mistake.
The computer glitch that forced the temporary suspension earlier this month of U.S. domestic airline departures was caused by a contractor who mistakenly and unintentionally deleted files, the FAA said. https://t.co/1ozPfpGzzW

— CBS News (@CBSNews) January 20, 2023
To ensure the incident doesn't repeat in the future, the FAA said it was taking steps to strengthen NOTAM and putting safeguards in place to educate those who have access to the system. The notification technology gives flight personnel real-time information about potential hazards in order to keep airplane travel safe for everyone. In short, it's an essential part of the air traffic control system.
After the outage last week, Transportation Secretary Pete Buttigieg addressed the issue on Twitter, assuring officials would "recommend next steps" once investigators identified the cause. However, neither the secretary nor the FAA provided specific details about what those changes may be.
FAA has determined that the safety system affected by the overnight outage is fully restored, and the nationwide ground stop will be lifted effective immediately. I have directed an after-action process to determine root causes and recommend next steps.

— Secretary Pete Buttigieg (@SecretaryPete) January 11, 2023
In all, thousands of flights experienced delays, but the administration resolved the issue quickly by rebooting the system. The grounding on the 11th lasted around two hours. According to the CBC, Canada had problems with their system on the same day as the US with their NOTAM system. NAV Canada noted a computer hardware failure, saying there was no cyberattack there either. There were no flight delays in that case.
Copyright 2023, RepublicanPress.org