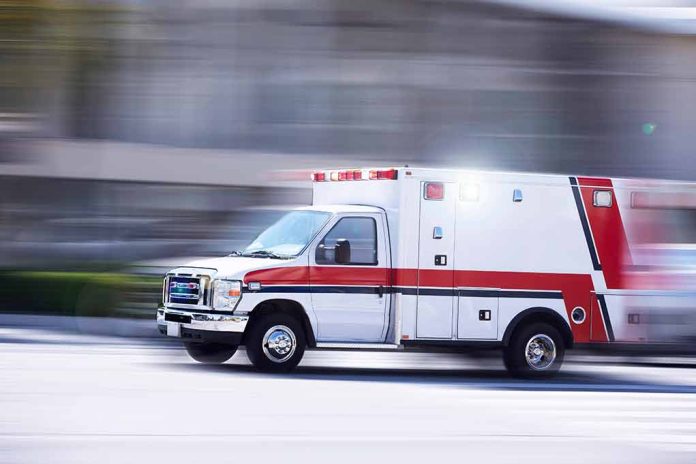 (RepublicanPress.org) – On August 12, a video emerged showing a house exploding in an upscale residential neighborhood in Pennsylvania. Tori Yorgey, a local ABC affiliate WTAE reporter, posted the clip of what she described as a "devastating" explosion in Plum Borough, a residential area about 15 minutes east of Pittsburgh. She initially reported that Allegheny County Emergency Services (ACES) workers confirmed that one person died at the scene. Emergency workers transferred three to an area hospital, one in critical condition.
BREAKING UPDATE: The Allegheny County Fire Marshal's office has confirmed the house that exploded in Plum on Saturday had hot water tank issues. https://t.co/MfSuuOxFv3

— WPXI (@WPXI) August 15, 2023
On Sunday, the Allegheny County website posted a statement confirming that officials recovered the bodies of four adults and one adolescent at the scene. On Monday, media outlets reported that family members confirmed that 38-year-old Casey Clontz and his 12-year-old son, Keegan Clontz, were among the dead. Other victims included 55-year-old Kevin Sebunia, along with Michael Thomas and Heather Oravitz.
The county notice also provided details of the incident. At about 10:22 a.m., the local 911 center received numerous reports of a house explosion. First responders arrived on the scene and discovered one home had been flattened and two additional houses "were engulfed in fire." Those three structures were destroyed, and a least a dozen others suffered damage from the blast and resulting blazes.
Water tankers from 20 area fire departments arrived to assist, including those from Allegheny and Westmoreland Counties. ACES officials and county fire marshals also arrived on the scene to assist with extinguishing the flames.
Officials temporarily shut down utility services shortly after the blast due to safety concerns. As of Sunday afternoon, electricity was restored to everywhere except the immediate viscinity, but natural gas hadn't been turned back on yet. The People's National Gas company was reportedly working with local officials to devise a plan to begin restoring service to residents safely.
Plum Borough officials provided support services to community members at the local high school on Monday and Tuesday. They were led by the school district's crisis intervention team, and a local Scouts BSA troop "donated food and time" to first responders and locals.
The Allegheny County Fire Marshall's Office is leading the investigation into the cause of the blazes and explosion with the assistance of other local, state, and federal authorities.
Copyright 2023, RepublicanPress.org