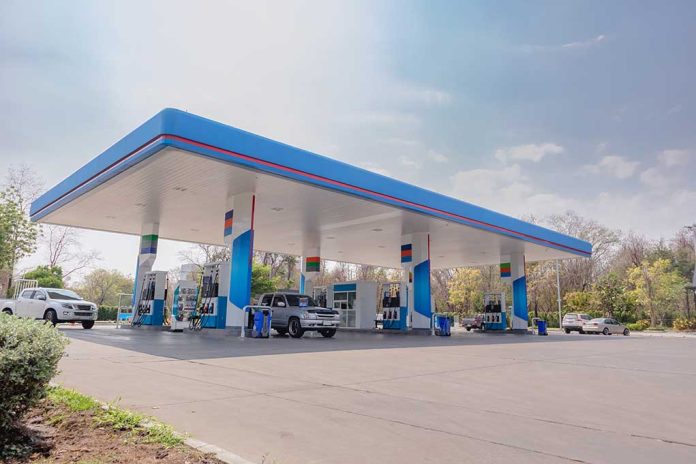 Look Where Gas Prices Could Be Headed Next
(RepublicanPress.org) – Heading into the summer, gas prices across the United States typically rise as more drivers hit the road for vacations. Experts believe the same trend will happen this year, but the starting point is much higher than normal, resulting in many people's struggles becoming a whole lot worse than in years past. Gasoline prices are still at record highs, and with demand increasing in the warmer months, prices are set to skyrocket even more. Some predict the average price at the pump will hit $5 per gallon by July, and others believe the price will hit $6.20 per gallon by August.
Gasoline could top $5 a gallon this summer, causing more pain for consumers https://t.co/A3wfOqX1su

— CNBC (@CNBC) May 18, 2022
A global energy researcher, Tom Kloza, doesn't believe Americans could handle gas prices rising above $5 a gallon. He thinks consumers would then just drive less if it gets too expensive, which could lead to a slowdown in the economy overall.
Yardeni Research just released a report saying households spent an average of $2,800 on gas for the year, but they believe that number now sits around $5,000 per year. Considering inflation overall affecting the price of just about everything across the US and the world and incomes in the United States staying virtually the same, many families could be reaching their financial breaking point.
Copyright 2022, RepublicanPress.org