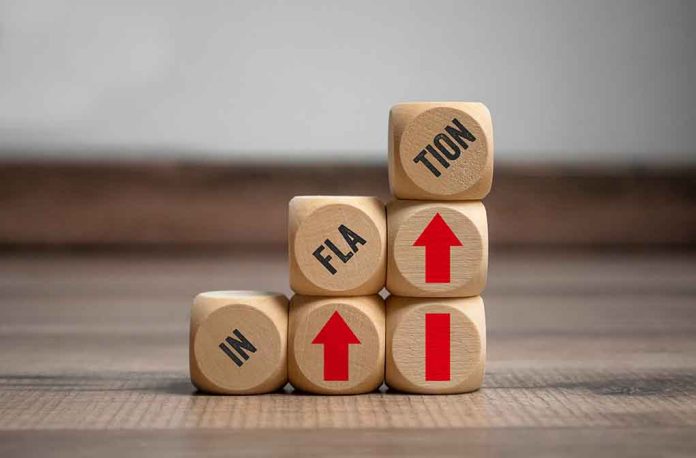 Expert's LATEST Prediction Should Worry Every American
(RepublicanPress.org) – Over the past few months, inflation has been squeezing Americans dry. Unfortunately, a noted capital formation and investment strategy expert recently predicted that high prices aren't going anywhere anytime soon.
On Sunday, June 26, Macro Trend Advisors LLC founding CEO Mitch Roschelle sat down for a wide-reaching interview with Fox News host Mike Emanuel to discuss the nation's economy. Roschelle predicted that inflation is "here for a while" and warned the prices would likely continue on their upward trajectory.
Inflation forcing Americans to 'make choices': @Mitch_Roschelle #FoxNews #FoxNewsLive https://t.co/Vpe0RCgFn6

— Mike Emanuel 🇺🇸 (@MikeEmanuelFox) June 26, 2022
Roschelle said the housing market would face tough challenges during the upcoming weeks and months. He said rent was "skyrocketing," and the price of homes are still rising despite the Fed's recent interest rate adjustments.
The inflationary impact on gas prices will also play a huge role in the future, according to Roschelle, forcing working-class Americans to have to "make choices" moving forward. "Oil prices [impact] everything we consume," he noted. Everything from the food we eat to the items we purchase at stores must be transported from somewhere. Roshelle concluded his remarks by predicting inflation would have a significant impact on the upcoming midterm elections.
Biden administration officials have repeatedly downplayed the possibility of a recession, insisting that it isn't inevitable. However, some experts like Roschelle have painted a concerning picture of what's to come. What do you think about rising costs? Is a recession on the horizon?
Copyright 2022, RepublicanPress.org