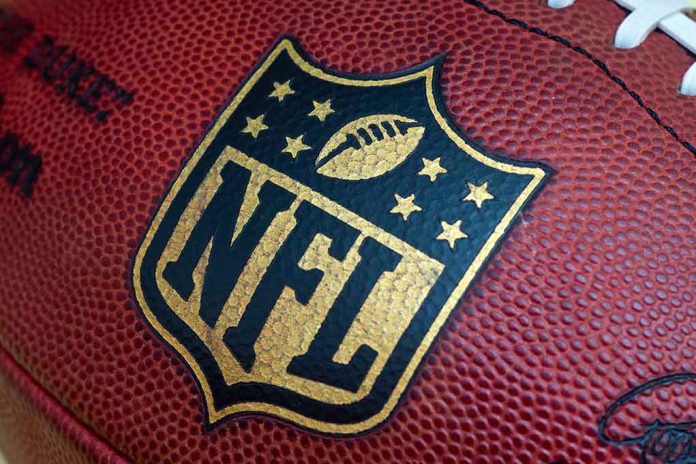 (RepublicanPress.org) – Former NFL Quarterback Ryan Mallett started his football career at the University of Michigan, where he played for one season before transferring to the University of Arkansas and playing for the Razorbacks. According to ESPN, the New England Patriots drafted the athlete as one of the backups for the team's quarterback, Tom Brady, in 2011. Sadly, Mallett's life was recently cut short.
On June 27, the Okaloosa County Sheriff's Office confirmed that Mallett had drowned in the Gulf of Mexico while visiting the beaches in Destin, Florida. He was only 35. According to the announcement, the former quarterback was among a group of people struggling to reach the shore from a sandbar. The lifeguard pulled Mallett out of the water, but he wasn't breathing.
First responders tried to restore his breathing and save his life, but medical professionals at the Destin Emergency Room ultimately pronounced him dead shortly after his arrival. Fox News reported that seven people have lost their lives in Destin due to rip currents this month alone.
Tom Brady reacts to the death of former #Patriots QB Ryan Mallett:

"We lost a great man. Thank you for everything Ryan.

Praying for the Mallet family and all their loved ones tonight 🙏🏻"

(IG: @TomBrady) pic.twitter.com/cdWOER9NAl

— Mike Kadlick (@mikekadlick) June 28, 2023
In addition to playing for the Patriots, Mallett was also a member of the Houston Texans and Baltimore Ravens during his career. He ended his time with the NFL starting eight times, passing for 1,835 yards total, and throwing nine touchdowns with 10 interceptions. He returned to Arkansas, where White Hall High School hired him as its football coach. Mallett said he loved the sport, knew all the ins and outs, and coaching was a perfect fit for him.
Several people and organizations reacted to the athlete's death on social media. The Arkansas Razorbacks Football team called him a "larger-than-life talent" with a "personality to match." Baltimore Ravens Coach John Harbaugh said of Mallett: "Once a Raven, always a Raven." The New England Patriots said they were "saddened" by the news and sent condolences to the family.
Copyright 2023, RepublicanPress.org