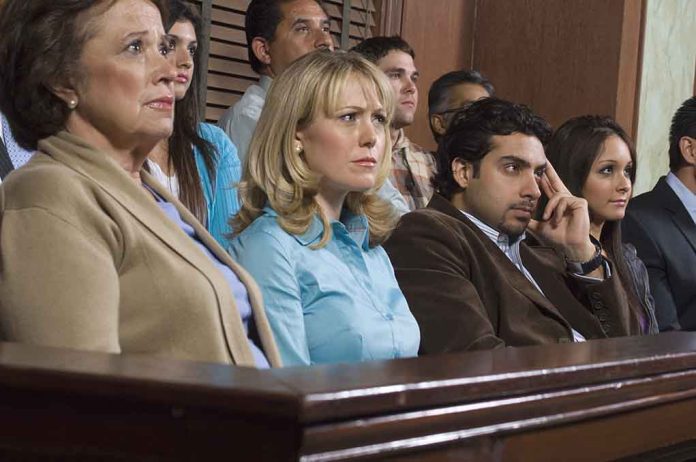 (RepublicanPress.org) – In June 2022, federal authorities arrested former Florida gubernatorial candidate Andrew Gillum (D). Authorities charged him with multiple counts of wire fraud, conspiracy, and making false statements to the FBI. He pleaded not guilty. Gillum's trial started in April, and now the jury has issued a verdict.
On May 4, the jury found the former candidate not guilty of lying to the FBI, but they couldn't decide on a verdict for the other charges. US District Judge Allen Winsor declared a mistrial on those charges. The deadlocked jury came as no surprise. Two days earlier, the group alerted the judge about their problems reaching a consensus on at least one of the charges and didn't anticipate reaching a unanimous vote.
Gillum's attorneys believe the federal government will probably try to retry the case. After the verdict and mistrial, CBS News reported the former politician said, "We live to fight another day."
A federal jury on Thursday found Andrew Gillum, a former Democratic nominee for governor of Florida and ex-mayor of Tallahassee, not guilty of lying to the FBI while deadlocking on 18 other counts. https://t.co/6n21GMPbe0

— CBS News (@CBSNews) May 4, 2023
Prosecutors accused Gillum of defrauding his campaign supporters by promising he would use donations for "legitimate purpose[s]" but allegedly funneled the tens of thousands of dollars through another company that distributed the cash back to the candidate for his "personal use." In one instance, a donor allegedly gave $250,000 to a political committee supporting the campaign, but only $100,000 was actually used for the campaign. Gillum denied the charges, claiming the indictment was purely political. The New York Times quoted the politician saying he ran all of his campaigns "with integrity."
When the former candidate ran against Florida Governor Ron DeSantis in 2018, he only lost by just over 32,000 votes. The Associated Press reported that number represented only about 0.4% of the total votes cast in The Sunshine State. The once Democratic hopeful then fell from grace because of a scandal involving sex and drugs, followed by the multiple federal charges brought against him.
Copyright 2023, RepublicanPress.org