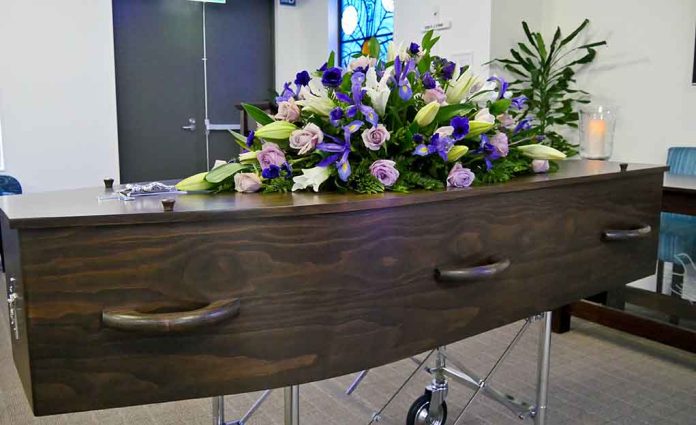 (RepublicanPress.org) – Lowell Palmer Weicker Jr. quietly passed away after a short illness at 92. His political career spanned nearly three decades, but he left an indelible mark in the annuls of 20th-century American history.
Born in Paris, France, to American parents, Weicker graduated from Yale University in 1953 and the University of Virginia's law school five years later. He served two years in the US Army, rising to the rank of first lieutenant.
Weicker served as the first selectman of Greenwich, Connecticut, a position similar to mayor in other cities, from 1964, followed by one term in the Connecticut House of Representatives. He followed up with a two-year stint in the US House of Representatives and 18 years in the US Senate.
BREAKING: Lowell Weicker, former Connecticut governor and US senator, dead at 92https://t.co/oFwLBtk2lm

— Fox News (@FoxNews) June 28, 2023
Frequently described as a "Rockefeller Republican," his centrist politics leaning toward some liberal values eventually led conservative-leaning Republicans to endorse his 1988 Democratic rival, Joe Lieberman, who defeated him.
Weiker abandoned the Republican Party and decided to run for Governor of Connecticut two years later as a member of the Connecticut Party ticket, a political group he formed earlier that year. After winning the election, he became the first independent governor to serve nationwide since the Civil War.
However, Weiker's place in history goes back to his time on the Senate Watergate Committee as a freshman in the nation's upper chamber. He later became the first Republican senator to call for then-President Richard Nixon's resignation. He was the last living senator to serve on that panel.
Weicker is known for stepping outside the usual party lines and championing causes unpopular with other Republican lawmakers. He supported creating a national healthcare policy and voted against William Rehnquist's nomination as Chief Justice of the Supreme Court.
Additionally, Weicker frequently spoke out against the rising influence of the Christian right in Republican politics, calling the constitutionally mandated separation of church and state America's "greatest contribution to world civilization."
It is with great sadness that we learn the news of the passing of former Governor Lowell P. Weicker, Jr.

I am directing U.S. and state flags lowered in his honor effective immediately. Flags should remain lowered until the date of interment which has not yet been determined. pic.twitter.com/6VdN55JBz8

— Governor Ned Lamont (@GovNedLamont) June 28, 2023
Connecticut's Democratic Gov. Ned Lamont posted a statement on Twitter announcing Weicker's death. He also directed state flags lowered to honor his public service — "effective immediately."
Copyright 2023, RepublicanPress.org