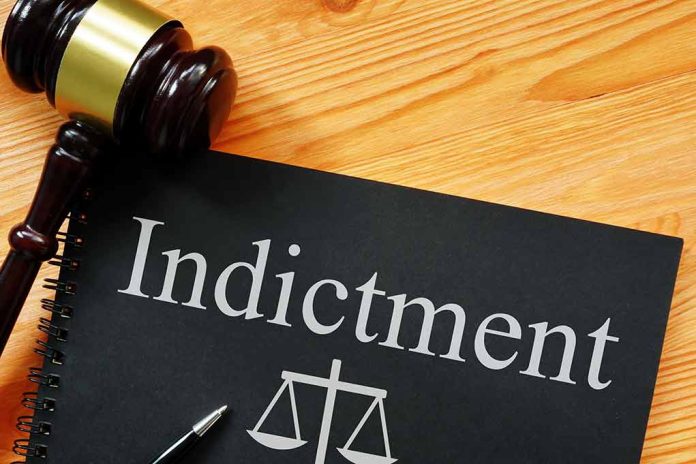 (RepublicanPress.org) – On May 10, the US Attorney's Office in the Eastern District of New York unsealed a 13-count indictment against Representative George Santos (R-NY). The prosecutor charged the congressman with seven counts of wire fraud, three for money laundering, two for making false statements to the US House, and a single count of stealing public funds. Now, a person close to the legislator is also facing charges in The Big Apple.
On August 16, The Associated Press reported that one of Santos' former fundraisers, Sam Miele, was indicted for wire fraud too. Miele allegedly impersonated a "high-ranking aide" in order to trick donors into giving money to the Santos campaign. Although the indictment reportedly doesn't mention a specific name, many sources believe that individual is House Speaker Kevin McCarthy's (R-CA) former Chief of Staff Dan Meyer.
BREAKING: A former fundraiser for U.S. Rep. George Santos was indicted on federal charges that he impersonated a high-ranking congressional aide while soliciting contributions for the New York Republican's campaign. https://t.co/h30x9urPaU

— The Associated Press (@AP) August 16, 2023
Miele already appeared in a Brooklyn federal court for his initial arraignment. He entered a plea of not guilty and the court released him on bond. While Santos hasn't commented about the matter, his former fundraiser's lawyer did. In a statement, Attorney Kevin Marino said Miele "looks forward to complete vindication."
Prosecutors allege the defendant sent multiple donor solicitations toward the latter half of 2021 and even admitted to "faking [his] identity" to procure funds in a letter to Santos. According to the AP, McCarthy and his team were made aware of the impersonation that year. Miele's motive seemed to be the commission he would receive from obtaining the hefty donations.
In January, The New York Times reported that sources revealed that Miele was fired from his position for the impersonation. Interestingly, the same team that brought charges against Santos is the same bringing charges against his former associate. Santos has not been charged in this particular matter, but the prosecuting team believes the two cases may be related because some of the events overlap.
If found guilty of the charges against him, Meile would spend at least two years behind bars.
Copyright 2023, RepublicanPress.org