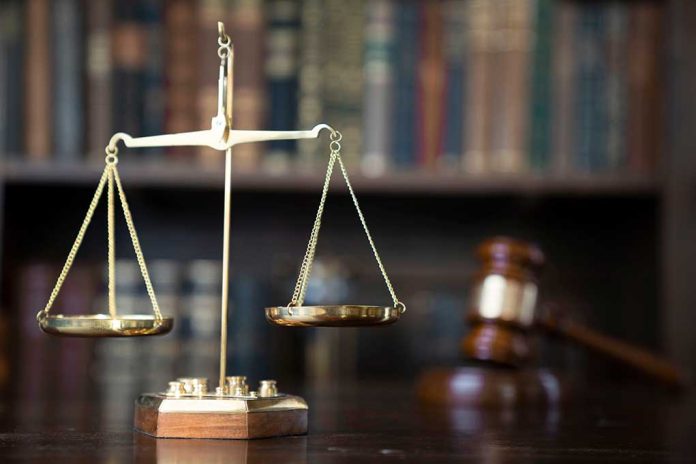 (RepublicanPress.org) – Former FBI Director James Comey appointed Special Agent Charles McGonigal as the head of the New York Field Office's counterintelligence division in October 2016. McGonigal previously served on various investigations, including the terrorist attacks on US Embassies in Kenya and Tanzania in 1998 and the suicide strikes on the US coordinated by al-Qaeda on September 11, 2001. He also worked countering Russian intelligence operations before his appointment.
McConigal's world came crashing down when federal prosecutors from the Southern District of New York (SDNY) announced the unsealing of a five-count indictment against him and his co-defendant, Sergei Shestakov, on January 23. Federal prosecutors accused him of laundering money and conspiring to launder cash for sanctioned Russian oligarch Oleg Deripaska after his September 2018 retirement from the FBI.
Additionally, a nine-count indictment filed by the US Attorney's Office for the District of Columbia on January 18 alleged McGonigal hid the receipt of about $250,000 from Deripaska, a Russian intelligence operative, during his tenure as head of New York counterintelligence operations.
McGonigal initially pleaded not guilty to the charges. However, recent reports indicated he has changed his mind and may enter a guilty plea.
FBI Agent May Change Plea in Case Involving Russian Oligarch
On August 7, District Judge Jennifer H. Rearden entered an order on the court docket for USA v. McGonigal, 1:23-cr-00016, indicating that McGonigal indicated that he "may wish to enter a change of plea." She scheduled a hearing on the matter at the US District Court's Pearl Street location in New York City on August 15. The following day, US Assistant Derek Wikstrom filed a letter on an unrelated matter acknowledging the change-of-plea hearing.
NBC New York reported that a spokesperson for the US Attorney's Office for the SDNY declined to confirm whether McGonigal planned to switch his plea to guilty at the hearing. Additionally, there isn't any indication that he plans to retract his innocent plea in the US District Court for the District of Columbia.
As a side note, McGonigal played a leading role in Robert Mueller's appointment to investigate allegations that members of Donald Trump's 2016 presidential campaign colluded with Russian officials. As the head of the FBI's cybercrimes section at the DC headquarters, McGonigal was one of the first federal investigators to examine claims that Trump advisor George Papadopoulos boasted that he knew Russian officials had dirt on then-Democratic nominee Hillary Clinton.
The FBI launched its ill-fated and widely criticized Crossfire Hurricane probe in the wake of those and other allegations. Former FBI Deputy Assistant Director Jonathan Moffa confirmed McGonigal's role in the launch of the bureau's investigation into the Trump campaign.
Copyright 2023, RepublicanPress.org