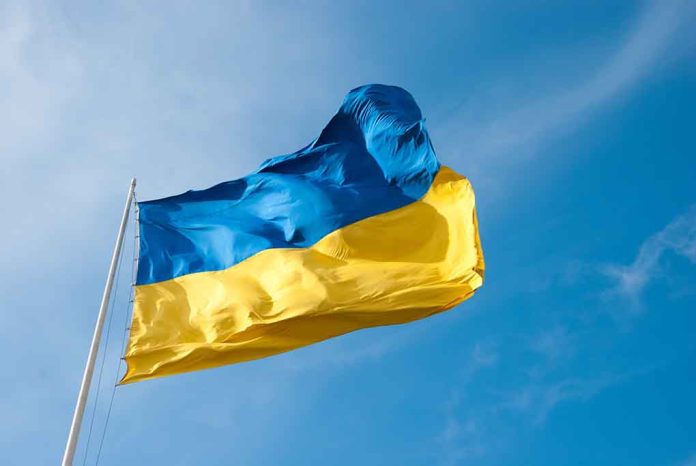 EU Announces MASSIVE Plan – Could This Help Stop Putin?
(RepublicanPress.org) – Ever since Russia invaded its neighboring country, much of the world has stepped up to help Ukraine in several ways. One of those ways has been to provide funds for the country to keep it functioning as troops fight for the nation's survival. In May, the European Union (EU) promised to loan over $9 billion to Ukraine to cover some of its ongoing bills.
On September 6, the EU announced its proposal to lend $5 billion as part of that package to Ukraine to address the budget shortfall the country is experiencing as a result of the war. Ursula von der Leyen, the European Commission president, stated Ukraine needs the funding, saying it's important for the group to support the sovereign nation in this war.
The situation in Ukraine requires our full support.

Today the @EU_Commission proposes an additional €5 billion in macro-financial assistance for the country.

This is on top of the €10 billion the EU already provided in financial, humanitarian and military aid. pic.twitter.com/B60lueYl0Q

— Ursula von der Leyen (@vonderleyen) September 7, 2022
The only problem with the loan amount is that EU member states have been slow to supply funding for the lump sum of cash initially promised. The International Monetary Fund (IMF) reported Ukraine needs about $5 billion every month from other nations to keep the country afloat. Ukrainian President Volodymyr Zelenskyy confirmed the funds are a must, and he thanked the EU for its commitment to the cause.
Had a phone conversation with 🇩🇪 Chancellor @OlafScholz on a wide range of topics. Thanked for the confirmation of the €5 billion macro-financial aid from the EU, stressed the need for a full-fledged IMF program. Discussed plans for further strengthening 🇺🇦 defense capabilities.

— Володимир Зеленський (@ZelenskyyUa) September 7, 2022
Back in August, the EU sent about $1 billion of the original $9 billion agreed upon. EU finance ministers expressed their support on Friday for the next proposed installment of $5 billion, according to Reuters. Officials have yet to agree on how or when the last of the funds will be provided.
Copyright 2022, RepublicanPress.org