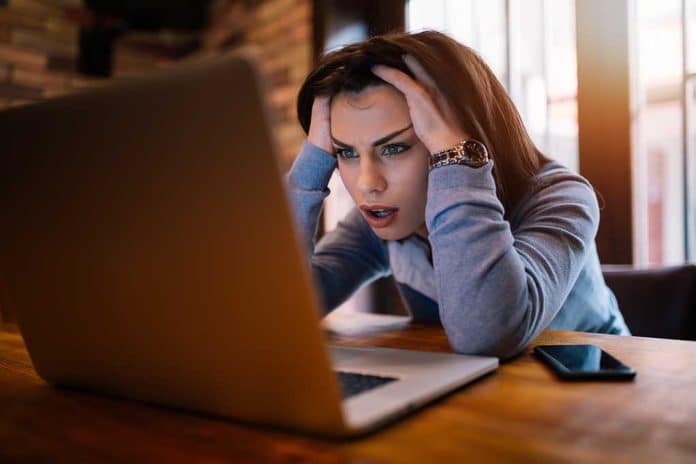 (RepublicanPress.org) – Liberal groups like EMILY's List love to portray themselves as all-inclusive. However, that only holds so long as someone doesn't step out of line and promote an agenda located outside their mentality. That's precisely what happened to moderate Sen. Kyrsten Sinema (D-AZ) when she stepped outside the liberal status quo.
Founded in 1985, EMILY's List is a political action committee (PAC) that works to get pro-choice Democratic women elected to the nation's legislative bodies and executive offices. The group has been one of Sinema's most prominent supporters and financial contributors, but it appears that support is coming to an end due to her ongoing defense of the Senate filibuster.
On Tuesday, January 18, the group issued a press release discussing its position on voting rights. However, the main point of the announcement appears to be an effort to strong-arm Sinema into helping the Democrats advance their voting rights bills. While reports say Sinema does, in fact, support the bills, she is unwilling to change the Senate rules to push them forward.
An update from our President @LaphonzaB on voting rights pic.twitter.com/flmU4y8qNw

— EMILY's List (@emilyslist) January 18, 2022
After rambling a bit about voting rights, the press release addressed Sinema directly. "We want to make it clear," the statement read. "If Sen. Sinema [can't] support a path forward for the passage of [the Democrat's voting rights bills], we believe she undermines the foundations of [American] democracy." Then, EMILY's List went so far as to say it would no longer endorse her if she continues to resist the passage of the measures.
Perhaps it's time for a change for Sen. Sinema. If the Democrats don't want her anymore, maybe she can find a new home within the GOP. Can you say Senate Majority Leader Mitch McConnell?
Copyright 2022, RepublicanPress.org