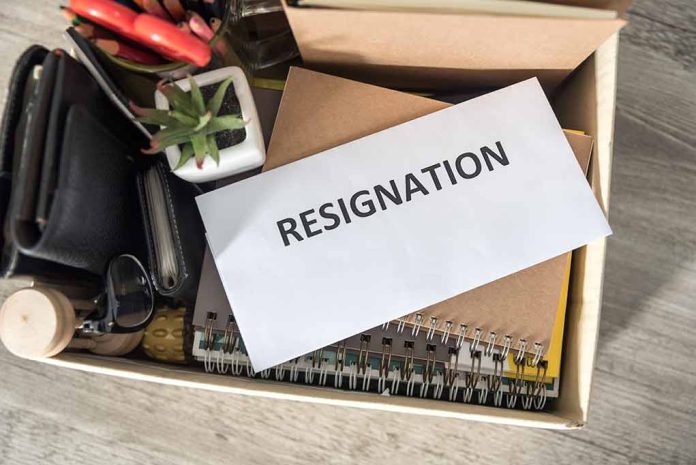 (RepublicanPress.org) – Maui County residents face years of struggles in the wake of the devastation wrought by wildfires. On August 17, nine days since the fire erupted, local officials posted a statement on their Facebook page advising that Herman Andaya, the chief of the Maui Emergency Management Agency (MEMA), tendered his resignation, citing health reasons.
Mayor Richard Bissen accepted the chief's resignation request, effective immediately. He advised that "given the gravity of the crisis" local residents face, his team would do everything possible to replace Andaya "as quickly as possible." Bissen concluded his remarks, stating that he looked forward to making that announcement shortly.
Maui's emergency management chief, Herman Andaya, has resigned a day after facing mounting public criticism for not activating public alert sirens as devastating wildfires raged across swaths of the Hawaiian island. https://t.co/s45kSlGW7s

— The Washington Post (@washingtonpost) August 18, 2023
Andaya tendered his resignation request one day after he defended his decision not to sound Maui's alert sirens during the spread of the wildfires during a press conference. He told reporters that officials designed the alert system to warn residents of tsunamis, driving them toward land.
The MEMA chief told reporters that he was concerned that sounding the alert sirens would compel residents to run toward the raging wildfires. He explained that his team "were afraid that [residents] would have gone mauka," a local navigational term meaning inland or toward the mountains.
Hawaii's Democratic Governor, Josh Green, held a separate press conference. He confirmed that investigators would work to determine the exact cause of the fires. He also stressed that it wasn't a criminal probe.
On August 17, the Department of the Attorney General of Hawaii, locally known as Ka ʻOihana O Ka Loio Kuhina, issued a news release announcing that Attorney General Anne Lopez would engage a "third-party private organization" with emergency management experience to conduct an independent review of the state and county response to the wildfires. She promised that her office would take the necessary steps to ensure the investigation would follow the facts "wherever they [may] lead."
Copyright 2023, RepublicanPress.org