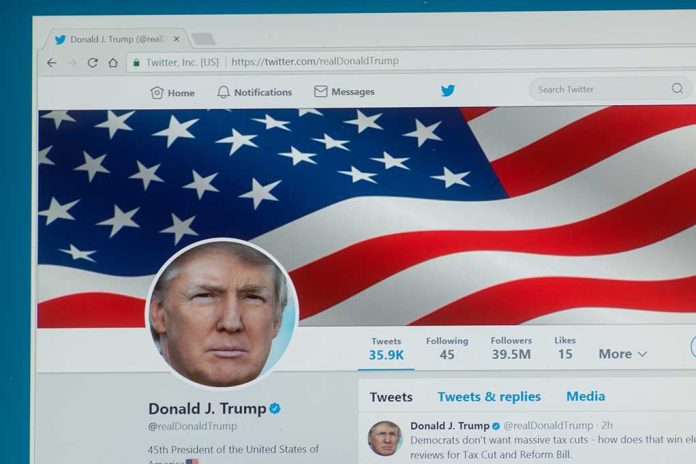 Could Trump Come BACK To Twitter?! Here's What Elon Musk Says
(RepublicanPress.org) – Elon Musk shocked the tech industry when he offered to buy Twitter for $44 billion. On May 10, the tech tycoon yet again inspired debate, after he confirmed his intention to reinstate former President Donald Trump's account if the deal goes through. The CEO of Tesla's actions have the internet buzzing in response.
During a speaking engagement at the Financial Times' Future of the Car event, Musk confirmed he would "reverse the ban" if he buys Twitter because it alienated much of the country.
The billionaire also questioned the morals behind banning an individual from a public platform without sufficient cause. He then noted that if Twitter's goal was to silence Trump, it miserably failed at achieving that goal.
"Twitter, as with all social media platforms, really thrives on engagement and there is no individual more engaging than the former president," CBS News' @DanPatterson says after Elon Musk said he would reverse Twitter's ban on Pres. Trump if his acquisition goes through. pic.twitter.com/JCLM6p1bUw

— CBS News (@CBSNews) May 10, 2022
Whether or not Trump will return, however, isn't clear. He accused Twitter of resorting to extraordinary lengths to interfere with his right to freedom of speech back in early 2021; however, since the company is not a government entity, the First Amendment doesn't protect speech on social media platforms. More recently, the former president told Americano Media he would not rejoin the platform even if Musk's illustrious deal went through.
At the time, Trump also assured his supporters he would remain active on Truth Social, which he owns, instead. But even if the former President opts out of Twitter, it seems the platform is in for some changes if Musk takes over. Musk's claims could demonstrate a shift in leadership and a new potential path for the social media outlet.
If the buyout is successful, how do you think Twitter will change under this new ownership?
Copyright 2022, RepublicanPress.org