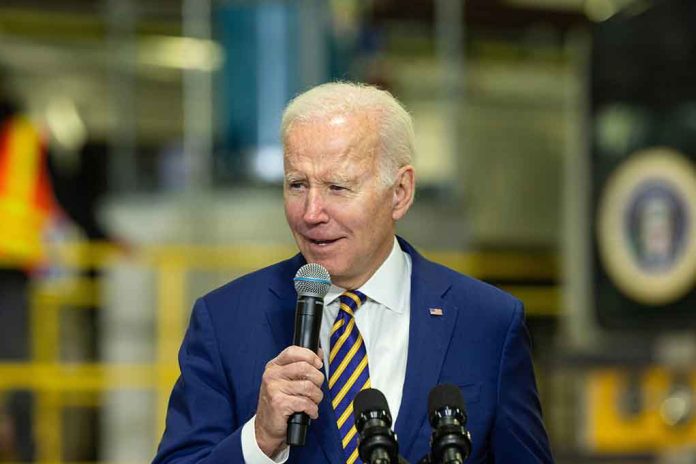 (RepublicanPress.org) – Billionaire entrepreneur Elon Musk has a long-standing history of sparking controversy on his Twitter account. For instance, a 2018 tweet sparked the wrath of the Securities Exchange Commission and an agreement from Musk and Tesla to each pay a $20 million fine. He also had to step down as head of the company for three years. Nevertheless, he sometimes spars online with executive branch officials — including President Joe Biden.
On March 22, Biden posted a tweet saying his administration "protected more lands and waters" during his first year in office than any other president since John Kennedy. He also said he "made the largest investment to fight climate change ever."
As one might expect, Twitter users quickly responded to the post. While many expressed support for the president's environmental accomplishments, others lashed out at what they perceived as the Biden administration's lack of priorities.
Musk posted a tweet the following day telling Biden that the nation's "banks are melting," an apparent jab at the banking crisis, and also claims that the polar ice caps are shrinking and contributing to global warming.
Umm … the banks are melting

— Elon Musk (@elonmusk) March 23, 2023
Likewise, several users lashed out at Biden for focusing too much time on climate policy and not enough on stagnant wages, stock market volatility, the Federal Reserve's recent interest rate hikes, and a looming recession.
Musk's response to the president's tweet follows a March 18 exchange between the two public figures. Biden posted a tweet calling for billionaires to pay a minimum tax rate of 25%. His post included a meme with a quote from a February speech claiming that billionaires currently pay "about 3%" in taxes.
I paid 53% taxes on my Tesla stock options (40% Federal & 13% state), so I must be lifting the average!

I also paid more income tax than anyone ever in the history of Earth for 2021 and will do that again in 2022.@CommunityNotes, is the 3% number cited above accurate?

— Elon Musk (@elonmusk) March 18, 2023
The Tesla founder hit back, stating he paid 40% in federal taxes and 13% in state levies on his stock options. He also asked for input from Twitter's Community Notes, a system wherein users can "add context" to "misleading" posts. As it turned out, PolitiFact previously refuted the president's claim by citing officials from Biden's own administration.
Copyright 2023, RepublicanPress.org