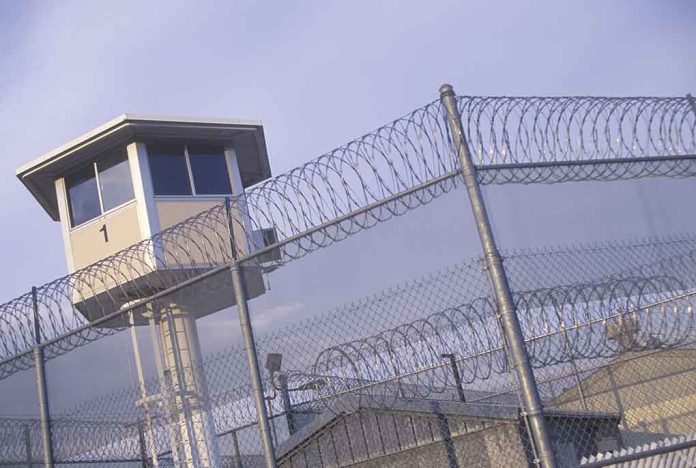 (RepublicanPress.org) – In June 2018, federal prosecutors indicted Elizabeth Holmes on nine counts of wire fraud and two conspiracy charges related to her work as founder and former CEO of Theranos Inc. A jury later found her guilty of four of those counts, and a federal judge sentenced her to135 months in a federal prison in November 2022 for defrauding investors of hundreds of millions of dollars. Holmes appealed her conviction but recently lost her bid to avoid prison while her case works its way through the courts.
On May 16, a three-judge panel of the US Ninth Circuit Court of Appeals issued an order denying Holmes' motion for bail pending the outcome of her appeal. The lower court ordered her to surrender to federal officials on April 27 but later delayed that deadline. The one-page document explained that Holmes failed to show that her appeal raised a "substantial question" of law or was "fairly debatable." As a result, the panel found it unlikely that her judgment or sentence would be overturned.
An appeals court has denied Elizabeth Holmes' last-ditch bid to stay out of prison while the Theranos founder appeals her conviction of defrauding investors. https://t.co/UsyO2OhEv3

— CBS News (@CBSNews) May 17, 2023
US District Judge Edward Davila handed down a separate ruling that same day ordering Holmes and Ramesh Balwani to pay more than $452 million in restitution to their victims. The court held both defendants "jointly and severally liable" for that amount.
Theranos founder Elizabeth Holmes and former CEO Ramesh 'Sunny' Balwani were ordered to pay $452 million to victims of the blood-testing startup's fraud. An appeals court also denied Holmes' request to remain out of prison while challenging her conviction https://t.co/4MTg9VRbLf

— Reuters (@Reuters) May 17, 2023
Balwani worked for Theranos as a board member, president, and chief operating officer. In July 2022, a jury convicted him of all 12 counts presented against him, and Davila sentenced him to 12 years and 11 months in prison in December 2022.
Jury convicts Theranos founder Elizabeth Holmes on 4 of 11 counts https://t.co/sCttX6PTHq

— Newsweek (@Newsweek) January 4, 2022
A jury found that Holmes fraudulently promoted the claim that Theranos had developed a revolutionary new blood analyzer device that could run a full-spectrum of tests using a blood sample drawn using a fingerstick instead of a traditional draw from a blood vein. By convicting her, the panel also ruled that she falsely told investors her company's machine could produce results that were less expensive, more accurate, and faster than existing methods.
Copyright 2023, RepublicanPress.org