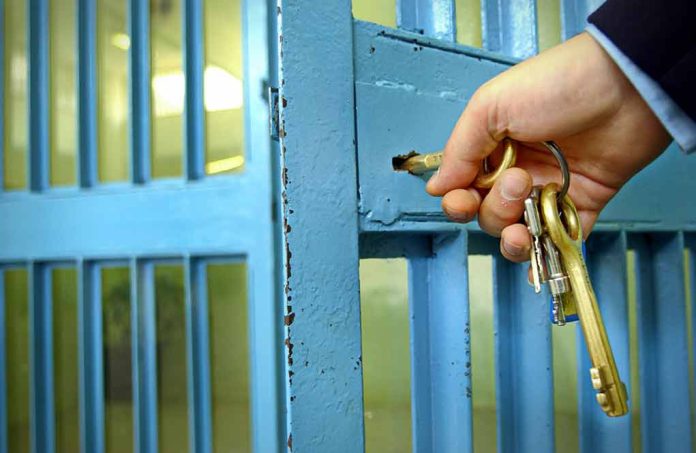 (RepublicanPress.org) – Former biotechnology entrepreneur and Theranos founder Elizabeth Holmes made headlines in 2015 when Forbes announced its inaugural list of "America's 50 Richest Self-Made Women." Now, she's sitting in prison.
The Case Against Holmes
Holmes topped the Forbes list with a net worth of roughly $4.5 billion. The following year, Forbes adjusted Holmes' net worth to "nothing" in the wake of emerging allegations that several federal agencies had launched investigations into allegations that Theranos' blood tests were inaccurate. Additionally, new information revealed the company's annual revenues were below $100 million.
In March 2018, the US Securities and Exchange Commission (SEC) charged Theranos, then-CEO Holmes, and former company President Ramesh Blawani with fraudulently raising more than $700 million from investors. The SEC claimed they made "exaggerated or… false statements" regarding the company's financial performance and technology. Holmes agreed to resolve the charges and ceded her "majority voting control" of Theramos.
Then, in June 2018, a federal grand jury indicted Holmes on multiple fraud charges. Prosecutors filed two superseding indictments in July 2020. A jury convicted her in January 2022, and in November 2022, the court sentenced her to serve 135 months (11 years and three months) in federal prison. Holmes started serving her sentence at the end of May 2023, giving her an initial release date at the end of August 2034.
However, a recent report indicated that Holmes could be released before then.
Records Indicate Elizabeth Holmes Could Get Early Release
On July 11, The Associated Press (AP) reported that Holmes "apparently behaved well enough" during the first few weeks of her incarceration to allow her to be eligible for early release from prison.
A review of the Federal Bureau of Prisons records confirmed that Elizabeth Holmes, inmate number 24965-111, has a release date of December 29, 2032 — one year and nine months early. Holmes is serving her sentence at a minimum security prison camp in Bryan, Texas. The all-female facility holds up to 625 inmates.
The BOP declined a request to explain the specific reasons for Holmes' new release date, citing "privacy, safety, and security reasons." It provided a statement to the AP explaining that all inmates earn "good conduct time" reflected in their "projected release date."
Ironically, court records showed that US Probation and Pretrial Services recommended Holmes serve a sentence of nine years. Prosecutors asked for a 15-year prison term. The AP reported that legal experts predicted she would only serve about nine years of her sentence. She will be 48 years old upon her release if the December 2032 date holds.
Copyright 2023, RepublicanPress.org