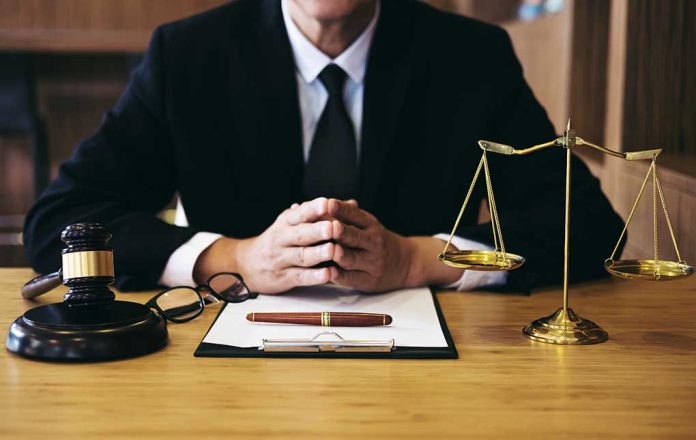 (RepublicanPress.org) – The Justice Department is continuing its efforts to shut down Mexico's dreaded Sinaloa drug cartel. In 2019, United States District Judge Brian M. Cogan sentenced the criminal organization's former head, Joaquín Archivaldo Guzmán Loera, aka "El Chapo," to life in prison, plus 30 years. He also ordered the kingpin to pay more than $12 billion in fines and other penalties.
That same year, federal prosecutors filed a one-count indictment for drug trafficking against El Chapo's sons, Ovidio Guzmán López ("Ratón Nuevo") and Joaquín Guzmán López. Mexican authorities captured Ovidio during a January operation in Simaloa and remanded him to Centro Federal de Readaptación Social Número 1, a maximum security prison east of Mexico City. His brother remains on the run.
Working its way through the cartel leadership, federal agents arrested El Chapo's wife, Emma Modesta Coronel Aispuro, a dual-US/Mexican citizen, at Dulles International Airport in Virginia in February 2021. She subsequently pleaded guilty to international drug trafficking and money laundering. Coronel Aispuro received a three-year sentence, followed by four years of supervised release in November 2021.
The latest chapter in the ongoing saga involved the recent extradition of an El Chapo ally to the US.
US Prosecutors Extradite El Chapa Ally
On April 4, the Justice Department issued a press release detailing the recent arrest and extradition of former El Chapo associate and high-ranking Sinaloa Cartel member Jorge Iván Gastélum Ávila.
Also known as Cholo IIván, the 41-year-old fugitive was operating as a "lead sicario, or assassin," and "plaza boss" for the Sinaloa Cartel at the time of his March 2020 arrest at the request of US authorities. According to the DOJ, Gastélum Ávila "supervised at least 200 armed men and controlled drug-trafficking the activities" in Guamúchil, a city in Sinaloa near the Gulf of California.
Mexican officials detained Gastélum Ávila until his extradition to the US on April 1, 2023. He made his first appearance in the US District Court for the District of Columbia on April 3.
Prosecutors charged Gastélum Ávila with conspiracy to manufacture and traffic cocaine and marijuana and intentionally "using, carrying, brandishing, and discharging a firearm."
Homeland Security Investigations, the Justice Department's Criminal Division, the FBI's Criminal Investigative Division, and the Washington DC FBI Field Office worked together to secure Gastélum Ávila's arrest and extradition.
The DOJ's Narcotics and Dangerous Drug Division is prosecuting the case, led by trial attorney Kirk Handrich. Gastélum Ávila faces a maximum sentence of life in prison on the conspiracy count and a mandatory consecutive 30 years on the weapons offense.
Copyright 2023, RepublicanPress.org