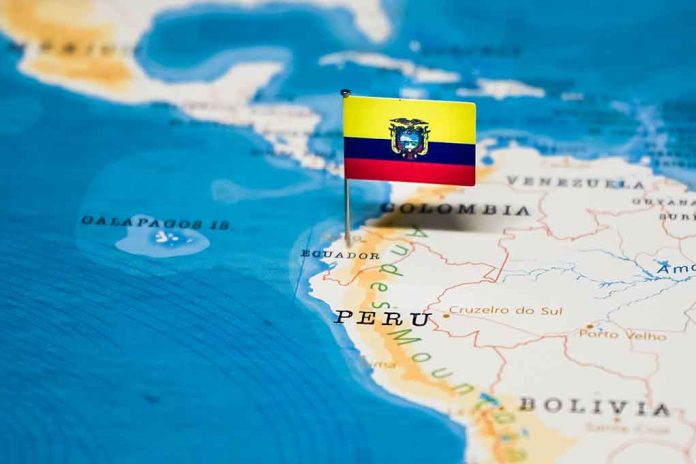 (RepublicanPress.org) – Born in 1963 in Seville, Fernando Villavicencio was a prominent investigative journalist and political activist. Known for his fearless exposés about government corruption and environmental issues, he co-founded the online publication "Focus Ecuador." Villavicencio's quest for the truth led to significant revelations, earning him praise but also gaining him quite a few adversaries. Despite facing legal challenges and threats, he remained committed to holding those in power accountable by demanding transparency in government. Villavicencio even tried to change the system from within, throwing his hat in the ring as a candidate for president of his country. Unfortunately, his work and ambition likely cost him his life.
What Happened?
On August 9, Villavicencio was shot and killed outside of a high school in Quito, Ecuador, after speaking to an audience at an event. His death came just two weeks before the presidential election. A total of eight people are running to lead the country, and Villavicencio was polling near the middle of the pack. The New York Times said the killing marks the first assassination of a presidential candidate in the country.
Chaos reportedly ensued after the candidate's death. Nine other people were shot, and a suspect was killed. President Guillermo Lasso blamed the incident on organized crime, declaring a state of emergency and calling for three days of mourning.
News outlets described Ecuador as a once safe nation, but the former reporter's death was the second political murder in less than 30 days. In July, Manta Mayor Agustin Intriago was also gunned down and killed while at a public event.
Lasso also said the tragedy would not stop the presidential election. He indicated that the incident was an act of terrorism, concluding the killing was an "attempt to sabotage the electoral process." That belief fueled the president's resolve to continue with the election as scheduled.
Ecador's Interior Minister Juan Zapata said authorities have arrested six people for their alleged involvement in the assassination. All of them are reportedly Colombian nationals, but there were no details about their identities or a solid motive beyond Lasso's speculation.
The Current State of Ecuador
Reuters recently reported that Ecuador has become a hotbed for violence over the last few years. The news outlet pointed to a poor economy, unstable politics, the 2020 health emergency, and drug trafficking as reasons for the uptick.
Gangs have reportedly fueled much of the violence there. Many blame Lasso for the situation in the country, with Reuters reporting the early presidential election is happening because the current leader is trying to avoid impeachment. President Lasso said in his statement that Villavicencio's murder "will not go unpunished."
Copyright 2023, RepublicanPress.org