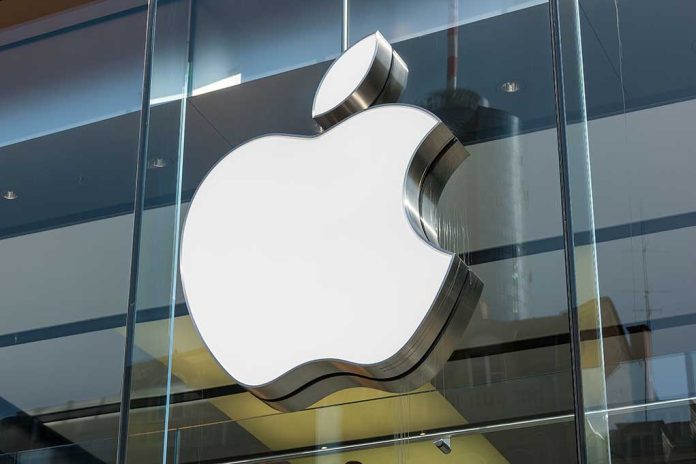 Apple Reportedly Being Careful About Hiring Due To Economic Concerns
(RepublicanPress.org) – Although they thrived during the pandemic, rising inflation and the looming threat of a recession have pushed companies to reduce their workforces and previous hiring levels. For instance, Meta head Mark Zuckerberg recently announced he would cut approximately 11,000 workers. Apple recently took a step toward this the trend, reportedly becoming careful about its hiring practices.
Apple CEO Tim Cook sat down for an interview at the company's Cupertino, California, campus with "CBS Mornings" co-host Nate Burleson. Cook said Apple believes it's important to prioritize long-term investments. "We don't believe you can save your way to prosperity," he added.
EXCLUSIVE: Apple CEO @Tim_Cook tells @NateBurleson that the world's most valuable company has slowed some hiring, breaking down how economic conditions are affecting his company: "We believe strongly in investing for the long term."

Our full interview airs tomorrow. pic.twitter.com/v1te7qD3iJ

— CBS Mornings (@CBSMornings) November 14, 2022
However, Cook also said the tech giant was reducing its hiring practices out of deference to the country's uncertain economic outlook. "What we're doing" is "being very deliberate on our hiring," he explained. According to him, it means although Apple continues to expand its workforce overall, it imposed a hiring freeze in certain areas of the company. This comes after Bloomberg reported over the summer that Apple was planning to slow some of its hiring and spending in 2023.
Cook also talked about Apple's decision to have employees return to the office all but two days a week beginning in September. He explained in-person collaboration on product design is key to the company's success. "We believe that one plus one equals three" in that kind of workplace environment.
Copyright 2022, RepublicanPress.org