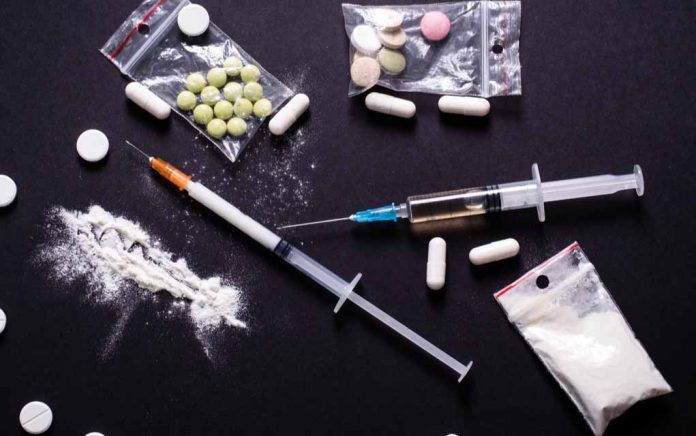 Drug Dealer Learns His Fate – Punishment Is Here!
(RepublicanPress.org) – Rapper Mac Miller, 26, died from an accidental overdose at his Los Angeles home on September 7, 2018. The following year, prosecutors indicted Stephen Andrew Walter and two other individuals for the distribution of fentanyl. A judge has now sentenced Walter.
Walter pleaded guilty to the felony crime of distributing fentanyl in November 2021. Prosecutors and his legal team filed a plea bargain at the time. District Judge Otis Wright found little sympathy for Walter during his May 16, 2022 sentencing hearing.
On Monday, May 17, Judge Wright rejected the terms of the agreement in part because previously filed court documents indicated Walter continued selling fentanyl after Miller's overdose. The judge also noted that the plea agreement's term failed to meet federal guidelines. He sentenced the defendant to 17 and a half years.
NEW: Mac Miller drug dealer Stephen Walter plea deal rejected at sentencing. It was 6 mos BELOW guidelines, & U.S. Judge Otis D. Wright wasn't having it.

Final sentence: 17.5 years

"This was a human being who unwittingly took something that will flat out kill you," judge said

— Nancy Dillon (@Nancy__Dillon) May 16, 2022
Ryan Reavis, one of Walter's accomplices, pleaded guilty to similar charges and in mid-April, he was sentenced to 10 years and 11 months in prison. The court hasn't set a trial date for Cameron Pettit, the third individual involved in the case. According to reports, it was Walter who supplied counterfeit oxycodone pills laced with fentanyl to Reavis, who supplied them to Pettit. Pettit then reportedly sold them to Miller just days before his death.
Mac Miller's tragic death sheds light on the grave crisis fentanyl has created in this country. The deadly substance, a synthetic opioid, is known for being up to 100 times more powerful than morphine, and it's incredibly dangerous when used illegally.
The CDC reported that more than 150 people die every day from overdoses related to opioids. If you think you, or someone you know, is overdosing, call 911 immediately.
Copyright 2022, RepublicanPress.org