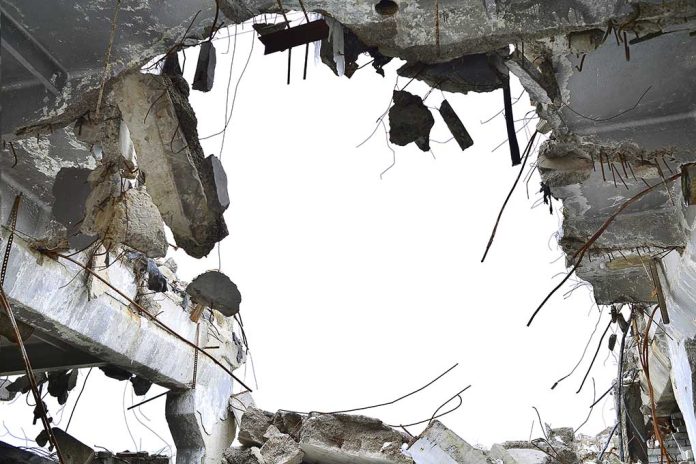 (RepublicanPress.org) – All eyes may be on Ukraine these days. However, global conflict isn't restricted to Eastern Europe. Former President Donald Trump has issued several recent warnings, alleging that it's just a matter of time before China invades Taiwan. The Middle East remains a hotbed for violence, too, with a recent attack bombing in Pakistan claiming the lives of dozens.
A bomb ripped through a Shiite mosque in Pakistan on Friday, March 4. The latest news reports indicated the blast killed at least 63 people and injured nearly 200 in the northwestern city of Peshawar, which borders Afghanistan. Roughly two million people live in the city.
The Islamic State's Pakistani branch, ISIS-K, quickly issued a statement claiming responsibility for the brutal attack. According to the announcement, the terrorist group used a suicide bomber from Afghanistan to carry out the assault.
Death toll climbs to 63 in deadly Pakistan ISIS mosque attack. #pakistan https://t.co/lb3OJKEn8f

— Pakistan News (@pakistaninews) March 5, 2022
Local police reports bolstered ISIS-K's claim. According to officials, at least one individual entered the mosque after shooting and killing two police officers. Witnesses said the person then detonated a device resembling a suicide vest. The New York Times reported that one official said two terrorists enter the mosque.
The Islamic State deems Shiite Muslims heretics and has reportedly launched several attacks in Pakistan on followers of the religious group, the second-largest branch of Islam.
ISIS-K also killed 13 US service members in an August 2021 suicide bombing at Afghanistan's Kabul International Airport during the Biden Administration's botched troop withdrawal.
Copyright 2022, RepublicanPress.org