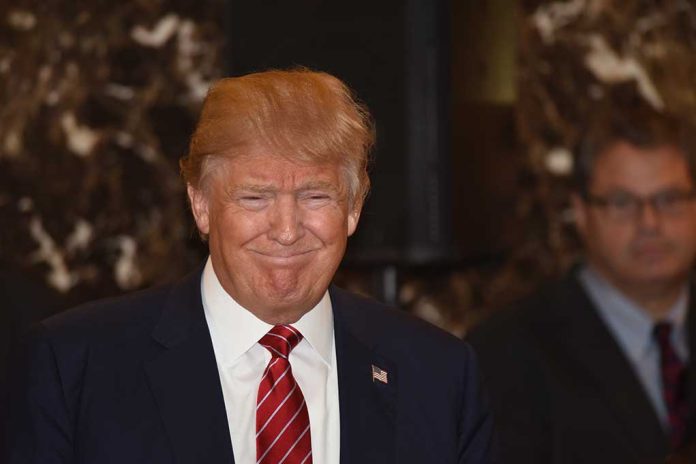 Donald Trump Smacks CNN With Major Lawsuit
(RepublicanPress.org) – Ever since former President Donald Trump left the White House, he's been the subject of conversation. From his impeachment hearings to lawsuits and hints he will run for the Oval Office again in 2024, the previous US leader has not shied away from the limelight. Stories about him have not always been positive, though, and now Trump is headed to court to defend his name.
On October 3, the former commander-in-chief filed a lawsuit against CNN, claiming its hosts defamed him and should be held liable for its words. Trump says the network slandered him in an attempt to harm his reputation. He seeks damages in the amount of $475 million.
Donald Trump sues CNN, claiming defamation and seeking more than $475 million in damages. Filed in federal court in Florida

Suit: https://t.co/1yZuyYVfrq

— Scott MacFarlane (@MacFarlaneNews) October 3, 2022
The former president's attorneys filed the case in a Florida federal court close to his Palm Beach resort that was previously raided by the FBI. He said CNN incorrectly labeled him as a "racist," and a "Russian lackey," and compared him to mass murderer and leader of the Third Reich, Adolf Hitler.
The suit says the network claimed to be trustworthy while making unproven statements about Trump and refusing to print retractions. The former US leader's case likened CNN's actions to a "smear campaign," listing several examples of where the network allegedly stepped out of line.
According to Newsweek, one law school professor says the lawsuit "doesn't have much chance." Meanwhile, a Wall Street Journal report pointed out that defamation cases are often tricky, as they demand proof that the accused was malicious or knowingly lying. Ultimately, it will be up to the court to decide.
Do you think Trump will have success with this case?
Copyright 2022, RepublicanPress.org