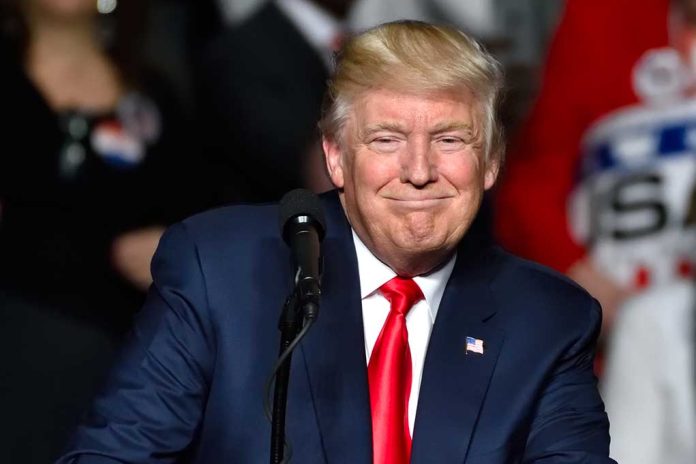 (RepublicanPress.org) – Republicans hope to take back control of the House after the November midterms. If that happens, a conservative will boot Representative Nancy Pelosi (D-CA) out of the role as Speaker of the House. Some voices on the right have considered former President Donald Trump as her replacement, but is he even willing to accept the job?
The answer appears to be no. During a March 29 exclusive interview with "Just the News Not Noise," Trump told hosts he has no interest in the position.
"No, it's not something I want to do," Trump said.

Former President Trump said he has no interest in becoming the next US House Speaker if Republicans gain control of the House after the #Midterms2022. https://t.co/Yx56pm8RCc

— The Epoch Times (@EpochTimes) March 30, 2022
If Trump wanted to serve as Speaker of the House, he would require only a majority vote from members of the House. But as Trump points out in the same interview, the real hurdle is the fact that he holds a much different view of his own political future.
"I want to look at what's happening," he explained. "…We're going to be doing something else."
Representative Matt Gaetz (R-FL) recently said he would like Trump to serve in the role during a speech at a Georgia rally. He also called for the impeachment of President Biden and the firing of House Speaker Nancy Pelosi. However, Trump doesn't seem to want the position. This isn't the first time the subject of Trump becoming House Speaker has been broached either — last year, his former spokesman, Jason Miller, told reporters the former president didn't want the job.
Do you think Donald Trump should accept the position if nominated for Speaker of the House? Or, is he better off focusing his efforts elsewhere where they will make a bigger impact?
Copyright 2022, RepublicanPress.org