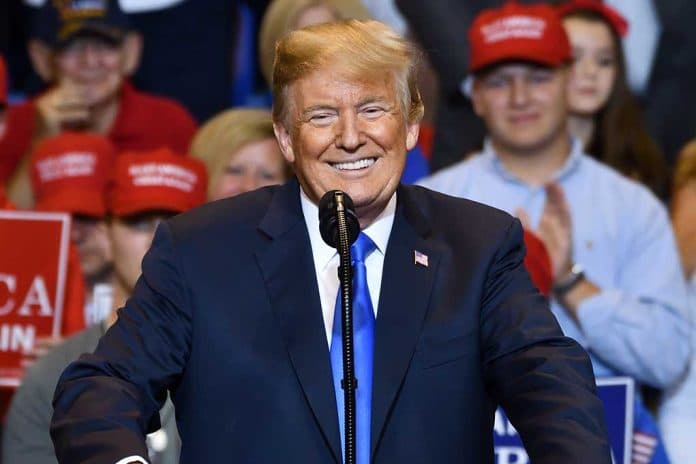 (RepublicanPress.org) – It's no secret that former President Donald Trump has set his sights on unseating his Republican critics in the midterm elections later this year. In September, he endorsed Wyoming attorney Harriet Hageman's bid to unseat Rep. Liz Cheney (R-WY). Recently, Trump also gave his coveted endorsement to Alaska's Republican governor's reelection bid, but it came with a condition.
On December 28, Trump announced his decision to endorse Gov. Mike Dunleavy (R). However, the former president said he would withdraw his support if Dunleavy backed Sen. Lisa Murkowski (R-AK) in her bid for reelection.
Trump endorses Alaska Gov. Dunleavy — if he doesn't support Murkowski https://t.co/WvyukhExpb pic.twitter.com/JS4q1hrcQi

— New York Post (@nypost) December 29, 2021
Murkowski publicly bumped heads with Trump on various policy issues during his time in office and was one of only seven Republican Senators who voted to convict the former president during his 2021 impeachment hearing.
Sen. Murkowski promoted Joe Biden's agenda throughout 2021. For example, she sided with Democrats at least 12 times to confirm his nominees to critical federal positions. She also cast the deciding vote to approve anti-law enforcement activist Vanita Gupta to a top Justice Department position.
Murkowski also voted to approve the Democrats' debt ceiling increase in 2021 and has bragged about helping write the bipartisan infrastructure bill.
Dunleavy released a statement accepting Trump's endorsement on December 31. He thanked the former president for supporting Alaska and the entire country, adding that Trump had "nothing to worry about" as far as Murkowski is concerned.
Copyright 2022, RepublicanPress.org