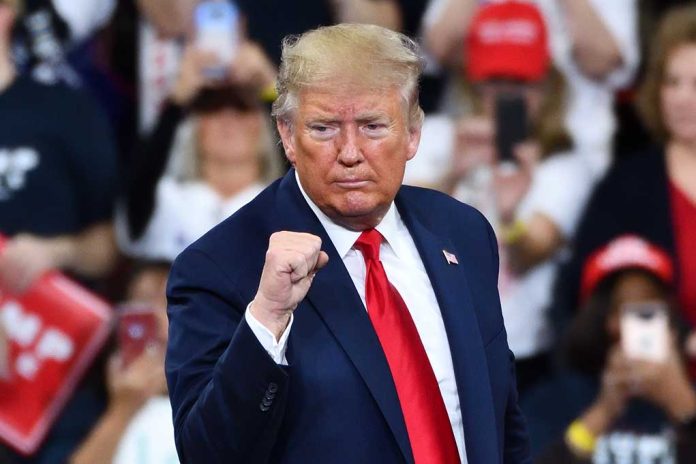 Donald Trump Reveals He's Suing NY's Letitia James
(RepublicanPress.org) – On September 21, New York Attorney General Letitia James filed a lawsuit against former President Donald Trump. It also named some of his children, two of his company's executives, and the Trump Organization. The state lawyer says the defendants are guilty of fraud.
On November 2, the former president posted a statement on TRUTH Social announcing that he filed a lawsuit in a Florida State Circuit Court against the New York AG. Trump didn't provide any of the suit's details in his post but verbally attacked the attorney general and New York.
The former commander-in-chief's follow-up posts say he did nothing wrong. He questioned James' fervor to "recklessly injure" him, his family, and his business.
Trump is suing Letitia James in Florida's 15th District… pic.twitter.com/8nYoOYuaaD

— Citizen Free Press (@CitizenFreePres) November 3, 2022
Trump believes the AG is biased and is attempting to intimidate and harass him. He said there is a "plot to obtain control" of his assets and company — and James is part of that plan.
Reports say that if James's lawsuit is successful, it could ban Trump and his kids from doing business in the state of New York — and it could cost $250 million. On November 3, James wrote in a Twitter post that the court granted a win to James by ordering Trump and his business to "stop engaging in fraudulent business practices." The judge ruled that the organization will need court approval to transfer material assets pending trial.
Copyright 2022, RepublicanPress.org