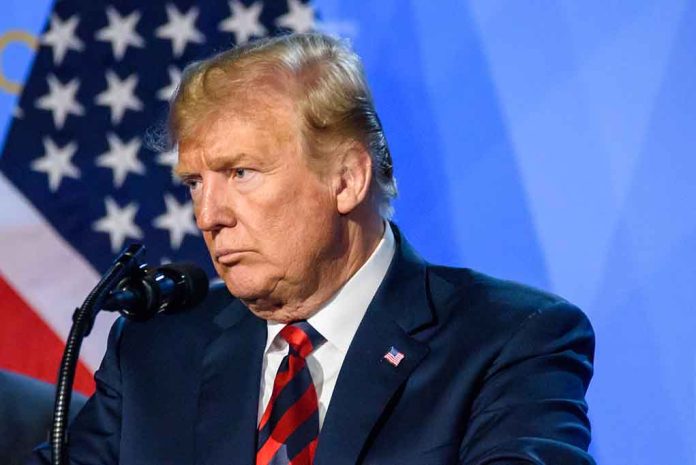 (RepublicanPress.org) – On June 8, a grand jury filed an indictment against former President Donald Trump in the southern district of Florida. The charging body accused the ex-US leader of unlawfully taking and retaining classified documents after leaving the White House in 2021. The legal action includes 37 federal felony counts that fall under the following categories: withholding national defense information, conspiracy to obstruct justice, concealing possession of classified documents, and making false statements to the FBI.
Before the information was released to the public, Trump announced his indictment on Truth Social, calling the charges against him a "hoax." He pointed the finger at President Joe Biden, asking why the current US leader wasn't the one facing charges. Trump accused Biden of keeping "1850 boxes" of documents unsecured across three locations. On June 9, the former president released a video on his social media platform claiming the entire prosecution is a "witch hunt" against an "innocent man."
The first 31 counts within the federal indictment concern alleged violations of the Espionage Act. According to the legal filing, the classified papers included military and nuclear capabilities and activities of foreign countries, intelligence briefings with foreign nations, military contingent planning, and military operations. Count 32 alleges conspiracy to obstruct justice, the next charge accuses Trump of withholding a document or record, and counts 34 and 35 deal with the concealment of documents. The last two charges against the former US leader cover a scheme to conceal and making false statements and representations. The charging document details each count and includes transcripts of partial conversations and pictures to back the prosecution's criminal claims.
Special Counsel Jack Smith delivered a brief address after the charges were revealed to the public. He stressed that all defendants are "presumed innocent until proven guilty," while also saying the United States only has "one set of laws…and they apply to everyone." After the briefing, Trump went on Truth Social, calling Smith "deranged," a "coward," and a "thug."
Copyright 2023, RepublicanPress.org