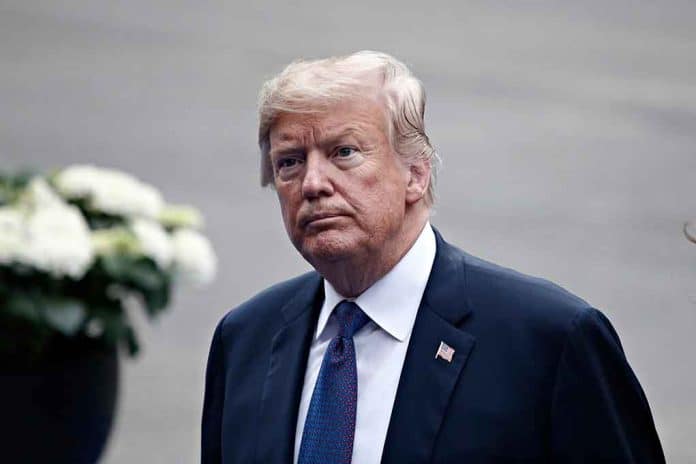 (RepublicanPress.org) – Last week, White House officials attempted to rebrand Joe Biden's presidency as he concluded his first year in office with a gaffe-filled press conference and a press release detailing his accomplishments. However, former President Donald Trump also weighed in on the past year.
On Thursday, January 20, the former president sat down with Fox News host Sean Hannity for a wide-ranging interview in the wake of Biden's horrendous presser. Trump said he couldn't recall a previous time in history when America found itself in a similar predicament. "I feel ashamed… and so are Americans," he said.
Trump listed several of Biden's failures, including his botched withdrawal from Afghanistan and the resulting lack of respect from other world powers due to failed foreign policy efforts.
NEW: Former President #Trump, one year after leaving the #WhiteHouse, said he had "no idea the country could go down so badly and so quickly," criticizing President @JoeBiden for everything from the #supplychain crisis, to foreign policy, and more. #biden https://t.co/LXamwm2woN

— Brooke Singman (@BrookeSingman) January 20, 2022
The former president also criticized the Biden administration's border security efforts and immigration policy. Trump noted the border wall between the US and Mexico was within weeks of completion when he left office, but Biden halted the project.
Turning his attention toward the future, Trump predicted increased problems in Ukraine.. He also said the US would have a massive problem with China over Taiwan after the 2022 Winter Olympics in Beijing.
Trump reminded viewers he had hoped Biden would set aside politics and do well as president. What about you? Did you think things would go downhill this fast?
Copyright 2022, RepublicanPress.org