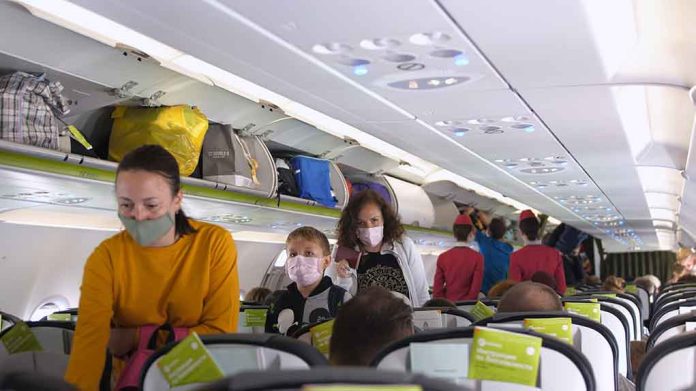 DOJ Goes To Bat For CDC – But Do Americans Agree?
(RepublicanPress.org) – As of April 18, US District Judge Kathryn Kimball Mizelle ruled the Centers for Disease Control and Prevention (CDC) could no longer require masks on public transportation, including planes and hubs. The Justice Department (DOJ) appealed the decision, calling for the US district judge to overturn the ruling.
In April, the department called for the 11th US Circuit Court of Appeals to reconsider because it felt the measure was still "necessary for the public health." Now DOJ lawyers have filed a new brief this week, arguing that prevention is included in the "CDC's core mission" and that requiring masks for public transportation is well within its authority.
BREAKING: The Biden DOJ has asked a federal appeals court to reverse rule lifting COVID mask mandate on airplanes and trains.

— Benny Johnson (@bennyjohnson) June 1, 2022
Before the April decision by Mizelle, the CDC planned to extend the mask mandate through May 3 because of the coronavirus BA.2 Omicron subvariant. The government wanted to see the rate of infection and spread before deciding whether or not it was safe for Americans to travel unmasked in close quarters.
The administration believes Mizelle made her ruling in error without considering the possible health factors of such a decision. It argued in the latest filing that there was "ample support" for the CDC's precaution.
Although the center has not wavered from its recommendation for travelers to mask up, the order set by Mizelle prevents the CDC from requiring the request. Based on the recent appeal to reinstate the masking mandate, it seems the DOJ feels a firm order is warranted.
Copyright 2022, RepublicanPress.org