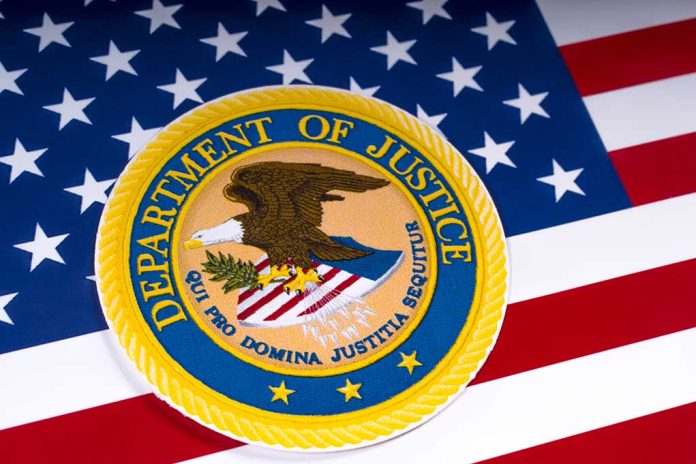 Famed BILLIONAIRE Faces DOJ Lawsuit
(RepublicanPress.org) – Casino mogul and real estate developer Steve Wynn has been a prominent political donor on both sides of the aisle for decades. He supported Barack Obama in 2008 and served as vice-chair of Donald Trump's inauguration committee and the Republican National Committee's finance chair. The Department of Justice (DOJ) recently filed a lawsuit against Wynn.
On Tuesday, May 17, DOJ officials filed a civil complaint against Wynn to compel him to register as a lobbyist under the Foreign Agents Registration Act (FARA). The request for declaratory and injunction relief alleged he acted as an agent for the People's Republic of China and one of its former vice ministers, Sun Lijun.
Pretty big. DOJ sues to force casino magnate and GOP donor Steve Wynn to register as a foreign agent of China https://t.co/0xVA9fOnlG pic.twitter.com/1cK87gtmnW

— Chuck Ross (@ChuckRossDC) May 17, 2022
DOJ officials directed Wynn to register in May 2021 and subsequently filed the lawsuit after he failed to comply with the department's request. Assistant Attorney General Matthew Olsen said the case demonstrated the DOJ's "commitment to ensuring transparency in our democratic system."
According to the complaint, Wynn lobbied former President Donald Trump and administration officials for at least three months in 2017 to return a Chinese dissident who sought political asylum in the United States. Reportedly, he spoke to Trump in person and by telephone. He also had multiple conversations with senior White House and National Security Council members about setting up a meeting with Vice Minister Sun.
Wynn Resorts operated several casinos at the time in Macau, an autonomous region located on China's south coast. DOJ officials claim Wynn lobbied the Trump administration as part of an to protect those business interests.
The Wall Street Journal reported that Wynn's attorneys issued a statement "respectfully" disagreeing with the DOJ's complaint and said they looked forward to "proving [their] case in court."
Copyright 2022, RepublicanPress.org