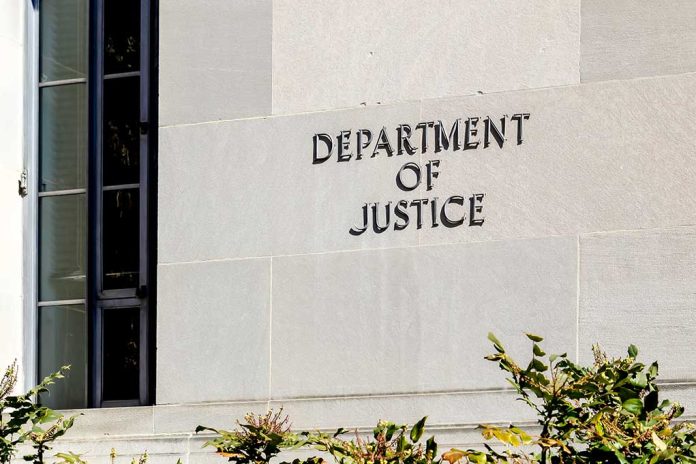 DOJ Faces Lawsuit From the Heritage Foundation's Oversight Project
(RepublicanPress.org) – In May 2022, a draft decision by the Supreme Court regarding the future of Roe v. Wade leaked to the public, causing an uproar across the nation. Protestors not only flooded the streets, but many people who were upset about the assumed fate of the case headed to SCOTUS justices' homes to have their voices heard. They were allowed to remain.
On October 13, The Heritage Foundation's Oversight Project sued the Department of Justice (DOJ) for ignoring its requests for communications and information surrounding such protests in the spring. The organization claims the people of the United States have a right to know why the federal government allowed protesters to remain at the justices' private residences and didn't hold them accountable for their actions.
The DOJ was sued over claims that they failed to comply with Freedom of Information Act requests for documents that explain why it ignored protests outside Supreme Court justices' homes earlier this year.https://t.co/sjcbztt5qb

— Newsmax (@newsmax) October 13, 2022
The suit cites a law stating picketers are not to protest "in or near a…residence" of a judge for the purposes of influencing them about a case they may be involved in. The Heritage Foundation believes the people protesting the pending abortion rights issue applies because the decision was not yet final. It's the group's assessment that protestors wanted to change the SCOTUS justices' minds on the issue.
President Joe Biden's administration failed to comply with the Heritage Foundation's FOIA requests. The organization wants to get to the truth about why no one who allegedly broke the law is paying the price.
Copyright 2022, RepublicanPress.org