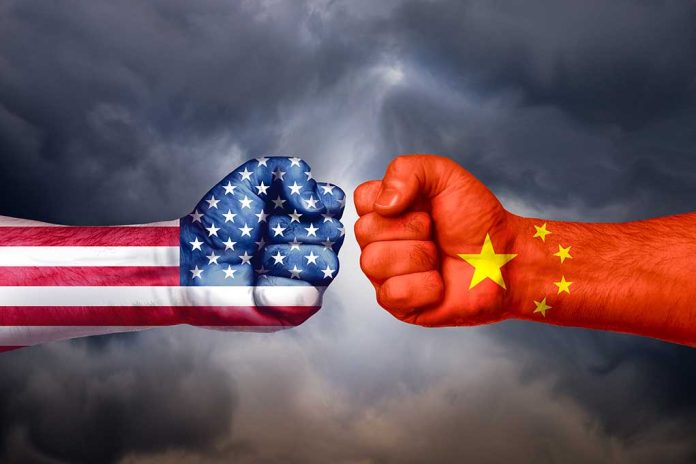 (RepublicanPress.org) – The Department of Justice (DOJ) launched the China Initiative in November 2018 to help it identify and successfully prosecute Chinese trade theft cases. Then-Attorney General Jeff Sessions also directed the initiative to recommend legislation to Congress as appropriate. However, the DOJ recently announced that it's ending the program.
On Wednesday, February 23, Assistant Attorney General Matthew G. Olsen announced the DOJ was shutting down the China Initiative over concerns raised by the "civil rights community" the program "fueled a narrative of intolerance and bias."
BREAKING NEWS: Biden DOJ ending national security initiative aimed at countering China amid complaints about bias https://t.co/VBWFxks8Dr

— Fox News (@FoxNews) February 23, 2022
In short, critics claimed the specific targeting of Chinese individuals, businesses, and organizations appeared to exhibit an unfair bias that could feed the recent "rise in anti-Asian hate crime and hate incidents."
Continuing, Olsen said the DOJ would launch a broader initiative called the Strategy for Countering Nation-State Threats. The new program would draw on all available DOJ resources to "address the alarming rise in illegal activity" from all hostile nations, not just China.
Olsen cited China, Iran, North Korea, and Russia as nations of particular interest, and said the new program would look at threats both within the United States and to Americans and US-based businesses located abroad.
Do you think the DOJ should have eliminated the China Initiative, or do you think both programs would have better protected American citizens and businesses?
Copyright 2022, RepublicanPress.org