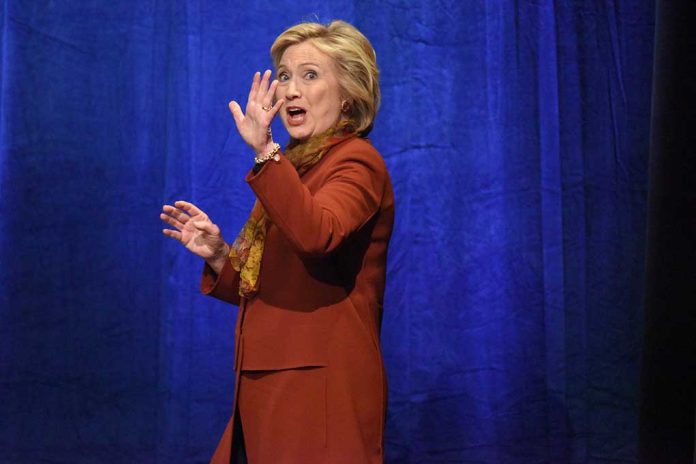 (RepublicanPress.org) – While looking into former presidential candidate Hillary Clinton's 2016 campaign for the White House, the Federal Election Commission (FEC) discovered something misreported. Instead of the Democratic National Committee (DNC) and Clinton's campaign reporting an expenditure as opposition research, they listed it as legal services. They reportedly didn't spend the money on legal services but used it to research their allegations about former President Donald Trump (then a candidate) and his ties to Russia.
The Dossier Campaign Fallout
The findings during that investigative research reportedly paved the way for the Steele dossier, filled with claims about Trump working with Russian intelligence during the 2016 general election cycle. According to records, Clinton's campaign, along with the DNC, hired the Perkins Coie law firm, which later hired a firm specializing in opposition research – Fusion GPS.
Although the FEC found no-fault and the DNC did not admit any, it still fined the Clinton campaign $8,000 and the committee $105,000 for the error. Political campaign rules state that any expense more than $200 must be correctly disclosed and reported. Axios reported the vote for the settlement agreement was four in favor and two opposed. Three Democrats and one Republican agreed the fine was reasonable, and the remaining two Republicans voted against the measure.
Recent Legal Filings
On March 24, Trump filed a lawsuit against Clinton and several others, accusing them of conspiring with one another to try and prove he was working with Russia during the 2016 general election cycle. Considering the mislabeled campaign funds in the Clinton campaign, the former president alleges Clinton, her campaign, the DNC, and the former FBI Director James Comey "maliciously conspired" to create a lie about him in an attempt to make him look bad.
Trump also accused the bunch of working with a "hostile foreign sovereignty" to ruin his run for President of the United States.
Clinton et al. claim they had no knowledge of the Steele dossier at the time, and much of the information in the report has been proven false. The Senate Intelligence Committee, however, concluded that Russia did interfere in the 2016 election. The bipartisan group found the adversarial country intervened to help Trump beat his competitor for the Oval Office. They did not conclude that the former US leader had any knowledge of the insidious action.
There's no word yet on what kind of effect the FEC penalties will have on the lawsuit, if any.
Copyright 2022, RepublicanPress.org