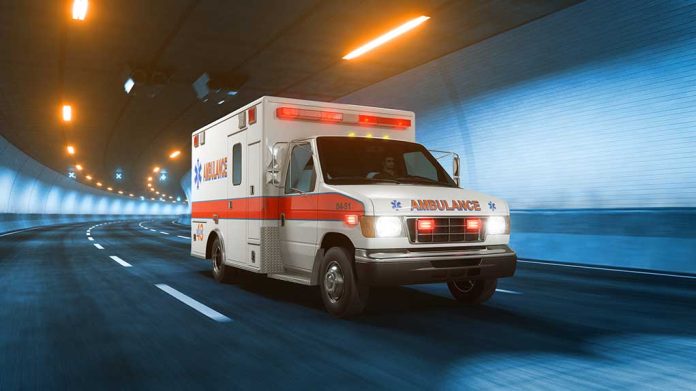 Tulsa County DA Reportedly Stabbed After Fight With Daughter
(RepublicanPress.org) – Steve Kunzweiler is a career prosecutor who has faithfully served the State of Oklahoma for nearly three decades, with the last eight years as Tulsa County's District Attorney (DA). His office prosecutes thousands of crimes yearly, and the Republican DA has sent hundreds of dangerous criminals to prison for violent crimes. However, he's now fallen victim to an act of violence after a fight with his daughter.
On Tuesday, September 27, Kunzweiler called 911 at about 3 p.m. to report his daughter stabbed him multiple times after a quarrel. Emergency rescue workers transported him to a local hospital, where he received treatment and was released. His daughter was also reportedly treated for injuries. Tulsa Police Chief Wendell Franklin issued a statement later that evening announcing the arrest of Jennifer Kunzweiler, age 30.
@TulsaPolice have arrested Jennifer Kunzweiler in they stabbing incident. She is the daughter of District Attorney Kunzweiler. Detectives are continuing to gather evidence.

— Tulsa Police Department Chief Franklin (@TPD_Franklin) September 27, 2022
Kunzweiler attributed the attack to his daughter's ongoing struggles with mental health during an emotional press conference the following day. He pointed out his years-long efforts to combat the effects of an "exploding mental health crisis among our population." Additionally, the DA called on the state's elected leaders to provide additional funding to address the problem.
Kunzweiler told reporters the Oklahoma Attorney General's Office transferred the case to Wagoner Country District Attorney Jack Thorp for further action at the conclusion of the Tulsa Police Department's ongoing investigation.
Copyright 2022, RepublicanPress.org