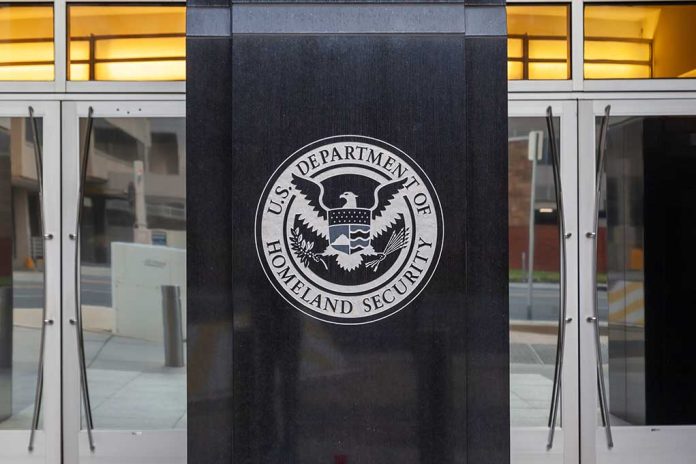 Biden Admin Orders Immediate PAUSE – The Plan Backfired!
(RepublicanPress.org) – The Department of Homeland Security (DHS) announced the creation of the controversial Disinformation Governance Board on April 27. After an extreme reaction from the public, DHS Secretary Alejandro Mayorkas paused the work of the new board. The move follows the resignation of Nina Jankowicz on May 18, after she received professional and personal attacks for her position as the board's executive director.
SCOOP: Just 3 weeks after its announcement, the Disinformation Governance Board is being "paused" and intra-departmental DHS working groups focused on disinformation have been suspended.

Nina Jankowicz is considering leaving. Read my full story: https://t.co/rLi3FvUNMw

— Taylor Lorenz (@TaylorLorenz) May 18, 2022
The overall mission of the Disinformation Governance Board was to determine a standard way to deal with disinformation around the country. However, some were concerned about the board's potential lack of boundaries with its scope and reach and fear of possible censorship issues.
Jankowicz announced her resignation, saying she was disappointed about the backlash and "mischaracterizations of the board," saying that such a measure is necessary for America's future.
The Homeland Security Council will review the disinformation group to figure out how it can function while preserving "free speech, civil liberties, civil rights, and privacy." Once they complete the review, the team will report their findings and suggestions to Congress within 75 days for "transparency" purposes.
The Disinformation Governance Board was supposed to meet on May 6, but canceled the plan and hasn't met since.
Do you support DHS' decision to pause the work of the board?
Copyright 2022, RepublicanPress.org