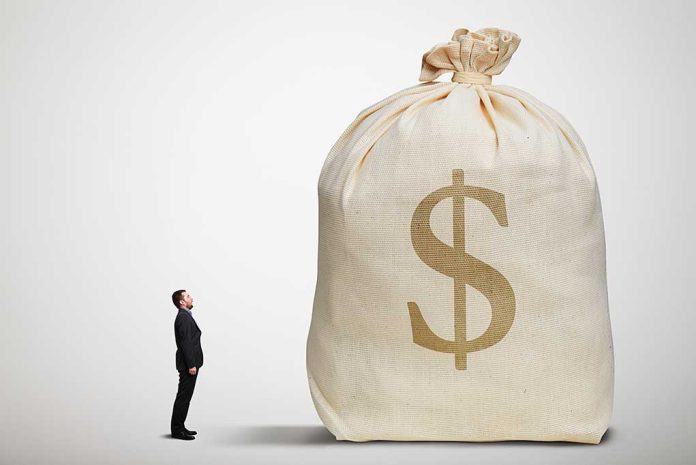 Biden Officials Announce $3 BILLION For This Project
(RepublicanPress.org) – In August 2021, President Joe Biden signed an executive order to position America to take the global lead on switching to electric vehicles (EVs). He quickly followed up by signing the Infrastructure Investment and Jobs Act (IIJA) into law in mid-November 2021 to fund that goal and other infrastructure projects. The Biden administration recently unveiled a major spending plan involving EVs.
On Monday, May 2, the Department of Energy (DoE) announced its decision to allocate $3.1 billion from the IIJA to support increased EV and energy storage demands. The DoE plans to spend the taxpayer funds on battery manufacturing, processing, disposal, and recycling.
Department of Energy to spend $3 billion on battery production to meet Biden's electric vehicle goal https://t.co/CwFLLsoymC

— Fox News (@FoxNews) May 2, 2022
It remains unclear whether this program will succeed. POLITICO recently reported that the administration and lawmakers must address three key issues obstructing a successful shift to EVs.
Mining and Supply Chains: Batteries large enough to power EVs require the use of several minerals. That means America will have to ramp up mining and transportation programs at home or rely on suppliers like China to meet the demand for raw materials.
Developing Infrastructure: The successful shift to increased EV use will require the creation of nationwide EV charging stations. In December 2021, the Biden administration released an action plan addressing this need. However, its sole funding source, the IIJA, only provides about $7.5 billion toward meeting that goal.
Public Sentiment: Most people's largest capital expenditure involves housing, with their cars coming in second place. As POLITICO explained, it's too early to tell how Americans might respond to replacing gasoline-powered cars with EVs.
The shift to EVs also requires political support. Senate Majority Leader Mitch McConnell (R-KY) and Sen. Marsha Blackburn (R-TN) have indicated that they support EVs. However, their support hinges on Ford Motor Corporation's decision to build an electric pickup truck plant in Tennessee and a battery-manufacturing site in Kentucky. It remains to be seen whether Republicans from states not benefiting directly from EVs will back the Biden administration's efforts.
How about you? Do you support a shift from gasoline-operated cars to electric?
Copyright 2022, RepublicanPress.org