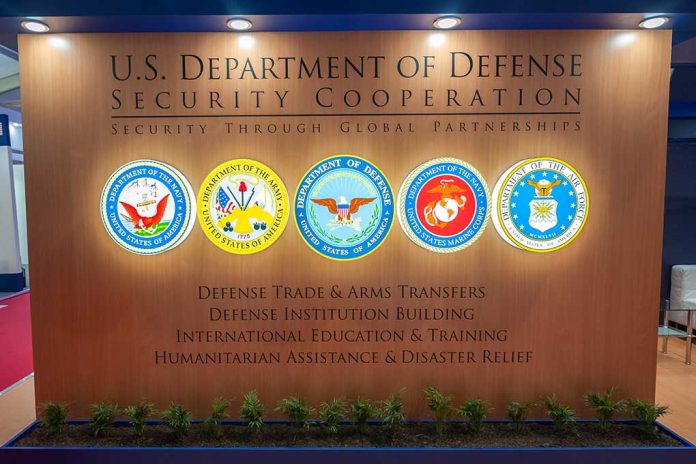 Defense Department SHUTS DOWN Leftist Mayor's Request – AGAIN!
(RepublicanPress.org) – Beginning in April, Governors Greg Abbott (R-TX) and Doug Ducey (R-AZ) began bussing thousands of migrants to Washington, DC. The state leaders indicated it was an attempt to address overcrowding and to push the problem — which they say Washington caused — on the Biden administration. That is creating a problem for the Democratic mayor in the capital.
In July, Christopher Rodriguez, the director of DC's Homeland Security and Emergency Management Agency, requested the local National Guard's help handling the situation on Mayor Muriel Bowser's (D) behalf. The Department of Defense has now denied the request — twice.
Defense Department again turns down DC mayor's request for help with arriving immigrants https://t.co/Zv0gMupMso pic.twitter.com/7eIeV3c9a5

— The Hill (@thehill) August 23, 2022
The Hill obtained the second rejection letter written by Kelly Bulliner Holly, the Pentagon's executive secretary, which outlined the reasoning for the rejection. She said sending the National Guard to assist with immigrants would be an "inappropriate" use of resources. In addition, the secretary had concerns about deploying the forces, as it may impact the outfit's readiness for other situations.
Bowser asked to use the armory to house the immigrants, but that request was also rejected. Holly said the facilities are not equipped to accommodate guests.
In response, the mayor confirmed her commitment to migrants arriving in the city. She said she will work with "federal partners" and local non-governmental organizations to manage the flow and take care of the new people entering DC, according to The Hill.
Copyright 2022, RepublicanPress.org