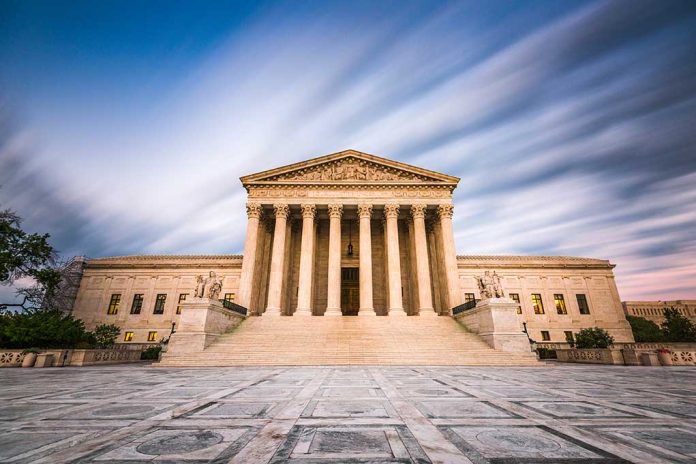 (RepublicanPress.org) – On April 24, Senate Finance Committee Chairman Ron Wyden (D-OR) sent a letter to billionaire and Republican megadonor Harlan Crow. Lawmakers requested a detailed list of gifts he allegedly provided to Supreme Court Justice Clarence Thomas and his family over the years. Crow refused to comply with the request. A couple of weeks later, Justiciary Committee Chairman Dick Durbin (D-IL) sent another letter demanding cooperation.
On May 8, a total of 11 Democrats from the Senate committee asked Crow to provide an itemized list of "gifts, payments, and items" given to Thomas or his family. The main concern was that the Supreme Court Justice failed to disclose lavish gifts he allegedly received from the Republican donor, raising ethical concerns. Durbin and the other Democratic committee members asked that the list include any gifts over $415, real estate transactions, transportation and lodging for the justice or his family, and times he gave Thomas or his family access to "private" and "members-only club[s]." The billionaire has also reportedly paid for the private school education of the grand-nephew the justice is raising.
BREAKING: All Senate Judiciary Democrats press Harlan Crow and his companies to identify the full extent of his gifts – and what other individuals were able to gain special access to Justice Thomas and any other Justices.

— Senate Judiciary Committee (@JudiciaryDems) May 9, 2023
US Code 7353 requires that government officials from the legislative, executive, and judicial branches provide an annual report detailing their finances. Each branch is responsible for its own reporting standards, but the law states judges cannot accept gifts from anyone who appears before them in court. Although the law reportedly included some ambiguity with regard to certain gifts, a committee of the Judicial Conference cleared those up in March.
Thomas hasn't denied the claims. He released a statement saying he believed he followed proper "disclosure guidelines," as they were previously stated, and he would follow the new requirements as well.
JUST IN #SCOTUS Justice Thomas issues statement on Propublica report on disclosures. pic.twitter.com/zFaWzHpmdt

— Nicole (@nicninh) April 7, 2023
The justice admitted he and the Crows are friends and they took trips together, but since Mr. Crow didn't have "business before the Court," he was informed the gifts were "not reportable."
Copyright 2023, RepublicanPress.org