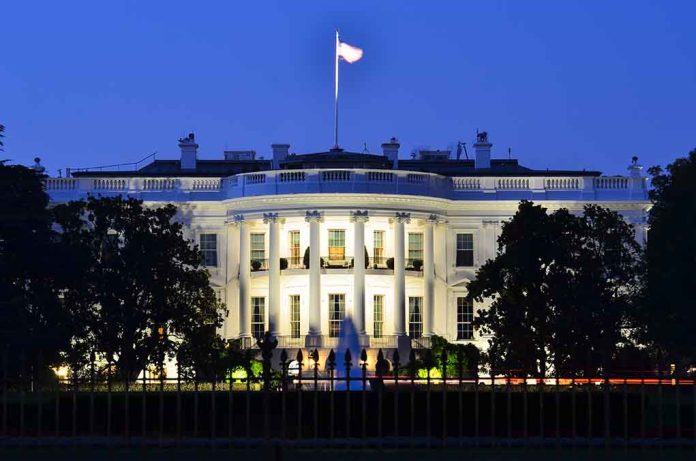 (RepublicanPress.org) – Ron Klain served as one of Joe Biden's top aides during his 2020 presidential campaign. Shortly after winning the election, Biden tapped the aide to become his chief of staff, a position he has held for the last couple of years. However, on January 27, Biden announced that Klain was stepping down. Biden noted that he'd known the chief of staff for 36 years and knew he would excel in the prestigious position. According to many, he did. During that same announcement, the president announced Klain's successor — Jeff Zients.
On February 1, The Hill reported that not everyone was happy about Klain's departure. The outlet revealed that progressives were particularly worried about Klain's replacement. The article noted that they had no specific complaints regarding Zients' qualifications. However, they were concerned about him lacking the same skills Klain had for bringing center and Left-leaning Democrats together. Some worry the incoming chief of staff might end up diminishing the future role of progressives within the Democratic Party and decrease their access to the White House.
New: With Ron Klain's exit, progressives are worried they're losing the main link between their flank and moderates who have Biden's ear in the White House https://t.co/um4tfmfHaT

— Hanna Trudo (@HCTrudo) February 1, 2023
Nevertheless, Biden expressed confidence in Zients' ability to take over as chief of staff during a February 2 White House ceremony formally installing him as the president's new chief of staff. The president noted that he was confident that Zients would continue where Klain left off and build on the progress they made as a team.
Co-founder of a digital activist support network, Norman Solomon, claims that progressives are "skeptical" about the new appointment, according to The Hill. He said Biden is taking a "step backward" and to the Right with his choice. Some politicos agree while others are up in the air. A few are simply waiting to see how Zients handles the new position.
Representative Pramila Jayapal (D-WA) released a statement about the switch from Klain to Zients. She called Klain a "national treasure" who was vital to pushing "progressive legislation." Jayapal also had nice things to say about Zients, commending him on the work he's completed in other positions and saying she looks forward to seeing how well he will carry Klain's torch for progressives.
Copyright 2023, RepublicanPress.org