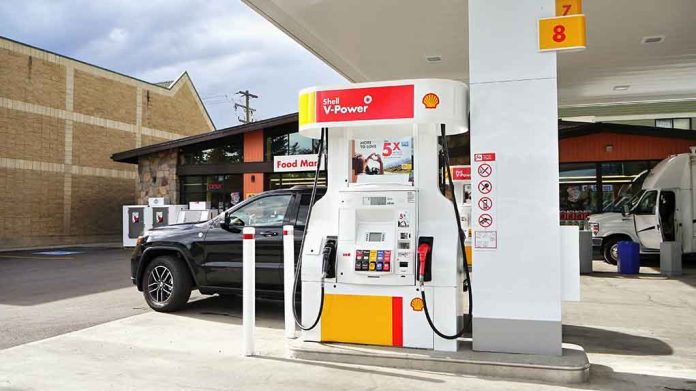 Democrats Unveil NEW TARGET – Another Excuse!
(RepublicanPress.org) – The US Bureau of Labor Statistics recently reported that the unadjusted 12-month inflation rate raised by 8.5% in March, gasoline increased 48.0%, and fuel oil jumped 70.1%. With the midterm elections looming around the corner, Democratic leaders continue to blame the mounting crisis on the country's largest oil companies.
On Thursday, April 28, Democratic leaders in the House and Senate held a press conference to discuss their legislative efforts to lower gasoline prices. House Speaker Nancy Pelosi (D-CA) accused oil companies of price-gouging at the expense of American families.
Pelosi vowed to take "forceful action" to hold oil and gas companies accountable for "profiteering and manipulating [energy] markets." The proposed legislation would give the Federal Trade Commission and state attorneys general the authority to review pricing practices and impose fines on companies found violating those unspecified standards.
Today @SpeakerPelosi and @SenSchumer blamed price gouging for high gas prices.

Also today, @SecGranholm said "I'm not sure anyone is saying there is wholesale gouging."

Either Democrats can't get their talking points straight, or even they know their claims are ridiculous. pic.twitter.com/3DTIspPAN4

— Congressman Kelly Armstrong (@RepArmstrongND) April 28, 2022
Sen. Majority Leader Chuck Schumer (D-NY) echoed that sentiment, adding that oil companies refuse to use their profits to increase domestic energy production. Instead, they use the recent windfall for stock buybacks.
However, as The Hill recently reported, some politicos have expressed skepticism about the Democrats' efforts to reduce gas prices. For instance, they rejected the idea of granting gas companies a tax holiday, a temporary reduction in federal taxes to drive prices down.
Likewise, Democratic lawmakers refuse to take action allowing the US to sue OPEC for its alleged anti-trust violations, which have led to global supply-side issues driving up consumer costs.
Do you think Democrats are on the right path to solving the problem, or should they take a broader approach than attempting to regulate the free market?
Copyright 2022, RepublicanPress.org