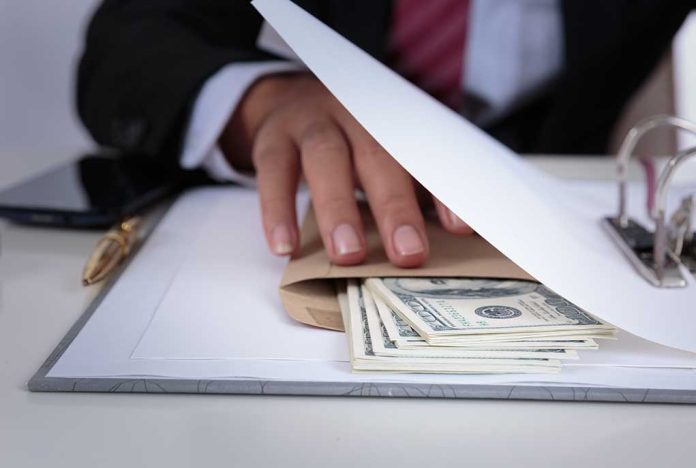 (RepublicanPress.org) – The state of Illinois has a long-standing reputation for being a hotbed of corruption. Famous gangster Al Capone called the state his home until his eventual conviction and incarceration on tax charges. Four Illinois governors served prison time: three Democrats and one Republican. Most recently, a Democratic state representative faces charges for his alleged role in a criminal scheme.
On Wednesday, March 2, federal prosecutors for the Northern District of Illinois announced the indictment of Michael Madigan on racketeering and bribery charges. The 22-count indictment alleges the former Speaker of the Illinois House used his official position and role as a partner at a prestigious Chicago law firm to "corruptly solicit and receive… financial rewards for himself and his associates."
Illinois Democrat Michael Madigan indicted on federal racketeering, bribery chargeshttps://t.co/pdiFsblZ2t

— Fox News (@FoxNews) March 3, 2022
According to court documents, Madigan and his co-defendant, Michael McClain, coerced Commonwealth Edison into providing monetary payments to their associates as rewards for their continued loyalty.
Additionally, the indictment accused the two men of "unlawfully solicit[ing] benefits" from other businesses and private parties. Prosecutors also alleged Madigan operated "multiple schemes" to unlawfully turn work to his business.
US Attorney John Lausch stated that corruption undermines public confidence in government, and "rooting out and prosecuting" offenders would remain a priority for him. FGI Special-Agent-in-Charge Emmerson Buie echoed those remarks, adding the FBI is poised to "stamp out corruption" at all government levels.
Copyright 2022, RepublicanPress.org