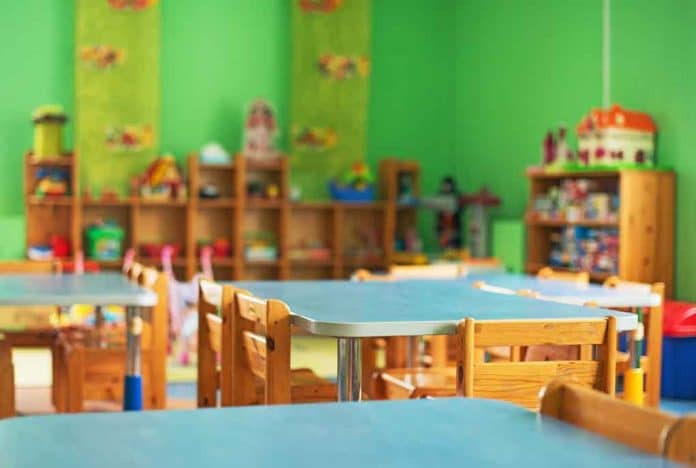 (RepublicanPress.org) – China created Confucius Institutes and Classrooms programs starting in 2004. The institutes operate using partnerships between Chinese Universities, and the classrooms are an offshoot that operates in primary and secondary schools. The programs reportedly focus on promoting the Chinese language and culture, but critics argue the Chinese Communist Party (CCP) uses them to spread propaganda under the guise of teaching. A recent report revealed that a California Democratic hopeful once promoted the Confucius Classroom Program.
On February 17, The Washington Free Beacon reported that hopeful Democratic California Congressman Jay Chen led an effort to bring the Confucius Classroom Program to the Hacienda La Puente Unified School District in 2010 when he served on the district's school board.
CA democrat candidate invited CCP into his classroom for direct student indoctrination. And he's a candidate for CONGRESS. https://t.co/KCIxZSpo9Z

— Vicki McKenna (@VickiMcKenna) February 17, 2022
Chen hopes to unseat sitting congresswoman Rep. Michelle Steel (R-CA) in the upcoming midterm elections. However, his previous advocacy for the Confucius Program is raising some concerns.
The federal government hasn't taken any direct action against the Confucius Classroom Program, but it has weighed in the Confucius Institutes, its parent program.
For instance, the US Department of State designated the Confucius Institute as a foreign mission of the People's Republic of China (PRC) in August 2020 under the leadership of former Secretary of State Mike Pompeo. Then, in March 2021, the US Senate passed a bill banning federal funding at universities for Confucius Institutes, and the House is currently considering a companion measure.
What do you think about a Congressional candidate who supports programs used by the CCP?
Copyright 2022, RepublicanPress.org