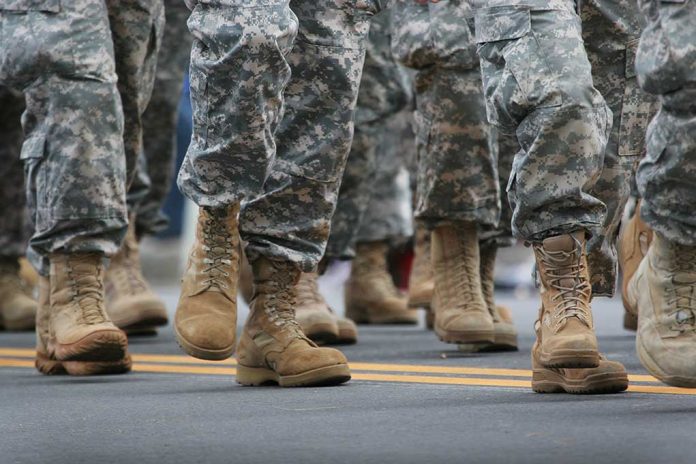 (RepublicanPress.org) – Hundreds of thousands of United States service members return to civilian life every year. As a result, the government has expanded its programs to assist soldiers transitioning from military service over the decades, particularly over the past 30 years. However, the program isn't without its faults.
Significant changes have included:
Nowadays, TAP offers comprehensive information, training services, and tools for departing service members and their spouses to help facilitate a smoother transition from military to civilian life.
However, a recent report by a non-partisan government watchdog pointed to several shortcomings within the TAP system involving accountability issues within the DOD, the US Department of Veterans Affairs (VA), and other partner agencies and low participation rates by outgoing service members and their spouses.
The DOD's Transition Assistance Program Faces Criticism in New Watchdog Report
Transitioning service members and their spouses face various challenges returning to civilian life, including finding gainful employment, obtaining job training assistance, finding adequate housing, and understanding higher educational opportunities and access to other benefits.
On December 12, the US Government Accounting Office (GAO) released a 50-page report discussing challenges facing transitioning service members and detailing ways the DOD can "better leverage performance information" services to "improve participation in counseling pathways" offered through TAP.
The GAO found that although more than 90% of transitioning service members participated in TAP counseling programs, nearly a quarter of them requiring "maximum support" failed to attend a mandatory two-day class. Likewise, roughly 70% didn't initiate participation in the program at least a year before returning to civilian life.
Additionally, the GAO report showed how the various service branches offered waivers to participate in mandatory TAP counseling sessions and classes. In some instances, commanders allowed transitioning service members to skip the program altogether, exempting them due to operational readiness concerns.
Government Accounting Office Offers Recommendations To Improve the DOD's Transition Assistance Program
The GAO report stressed the need to obtain a "better understanding" of the "root causes" for shortcomings in the TAP system. It also listed specific recommendations to improve the program and participation for the Air Force, Army, and Navy Secretaries.
They included leveraging better participation in the mandatory two-day TAP class and implementing corrective action plans to improve attendance, particularly by outgoing service members requiring "maximum transition support."
The report also recommended the service branch secretaries "leverage" increased participation in TAP when transitioning service members begin their "initial and pre-separation counseling" to create a plan to improve timely participation in coordination with the Assistant Defense Secretary for Manpower and Reserve Affairs.
Copyright 2022, RepublicanPress.org